Who does not want to get some good food while they are waiting for their flight? If you are looking at dining at Changi Airport then you are in luck because there are many options for food.
If you are craving chicken, soup, salad, you can find just about anything at this airport. The options that you find in the market here make it easy to do some dining at Changi Airport if you have time before your flight, in-between your flight while waiting to go somewhere else to your final destination. You can get something hot and delicious to eat here.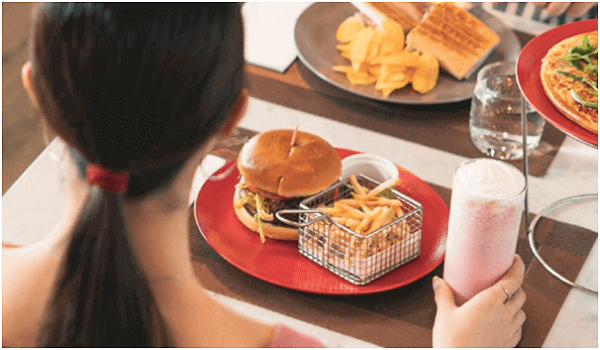 For dining at Changi Airport you can find these options:
Ma Mum To Go, A&W, Boost Juice Bars, Burger King, Central Thai, Curry Times, Devil Chicken, Din Tai Fung, Dunkin' Donuts, Five Spice, Food Gallery, Fun Toast, Four Seasons Restaurant, Hot Tomato, and others.
These are not the only places that you will find, there are dozens of options for food here. There is just about every sort of cuisine that you can want, many places for coffee and tea as well if you just want a good drink while you are waiting at the airport.
This is a great food market here and you can find a wide variety of options. If you are hungry and looking at dining at this airport then all you need to do is find the dining directory and make your way to one of the many delicious places that are available there.
You can find chicken, burgers, fries, onion rings, ramen, and much more. There is great food at this airport and you will not go hungry if you are looking for anything for breakfast, lunch, or dinner.
There are many delicious food items to choose from that are both local and internationally inspired.
Other food choices from the Changi Airport include:
Jumbo Seafood, Japanese Soba Noodles Tsuta, Itacho Sushi, Ippudo Express, Ice Lab, Jack's Place, Jamie's Deli, Kam's Roast, Kane Mochi, KFC, Krispy Kreme, Luke's Lobster, McDonald's, Mr. Coconut, Nine Fresh, Oriental Herbal Tea, PappaMia, Paradise Classic, Shake Shack, So Pho, and many others.
There are seafood, burgers, donuts, and well-known names like McDonald's, Burger King, Krispy Kreme, which are known with millions around the world. You can get some great authentic food here that tastes better than anything you might have tried at the airport before.
If you are looking for something outside of the menu that is given to you for your flight and want to fuel up with some good food then you will be able to find that here.
There are extensive food options at the Changi Airport that make it easy to fuel up and get something delicious when you are hungry.
There is no need to go hungry here that is for sure with all of the delicious options you will find right at your fingertips. Having a layover after your flight might not be so bad if you find that there are delicious eats to explore like those listed above.
Make the most out of your travels and have some great food while you are at the airport. You can do it here if you are interested in eating something delicious.
It does not matter if you want pho, seafood, burgers, fries, or something in-between, because this airport has just about everything for you. There are delicious noodles, chicken, and hot food that is ready to be served whenever you get the cravings.
There are some of the biggest names in food to be found at this airport. When you arrive and you find that you are looking for a meal or a snack then look for the dining directory and make your way to one of the many different options that are at this airport.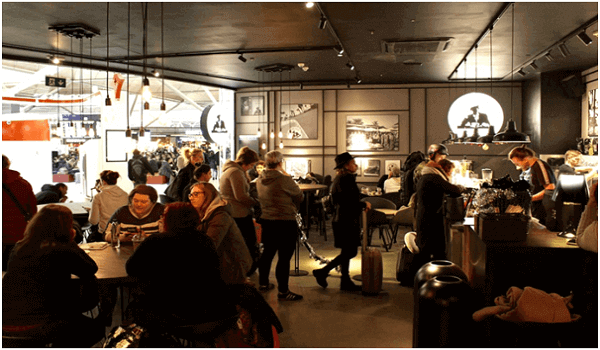 Subway, Burger King, McDonald's, The Coffee Bean & Tea Leaf, Singapore Food Street, Starbucks, Rumours Bar & Grill, are great restaurants that can all be accessed if you are looking for options when dining at Changi Airport in Singapore.
These are some of the best choices that you could find at any airport. Dining at Changi Airport is better than dining at some other airports because of this great variety.