Building a successful online business requires continuous effort. For instance, choosing the right marketing tools and strategies to help increase conversion rates.
Many business owners use video marketing campaigns in their marketing strategy. According to research, videos were one of the most popular marketing tools used by businesses in 2021. Moreover, the number of marketers using video has increased by 41% since 2016.
In this article, we will cover how video marketing helps increase conversions for your website. We will also explore five popular video marketing strategies to boost conversion rates. Let's get started.
What Is Video Marketing?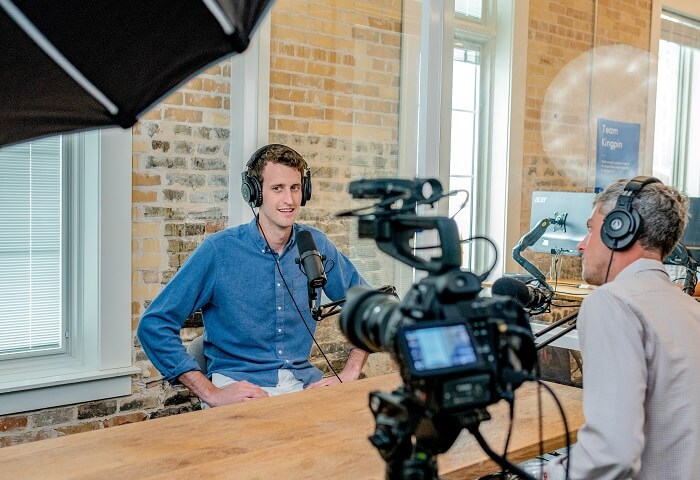 Video marketing means using videos for informing and promoting a business's product and service. It is used to help encourage viewer engagement and prompt the audience to do the desired action, such as clicking on certain links or sharing to social media.
More than 66% of users use videos as their main source of information and spend an average of six hours per week watching videos online.
On average, websites that use video have a 4.8% conversion rate compared to the 2.9% for those that don't use video content. Knowing this, adding videos to a business marketing campaign can therefore be an excellent opportunity to drive more sales.
Every positive customer action after watching the video campaign is counted as a conversion in content marketing. Business owners can measure their video conversion rates by dividing the number of video conversions by the number of video views.
5 Video Marketing Strategies to Boost Conversion Rates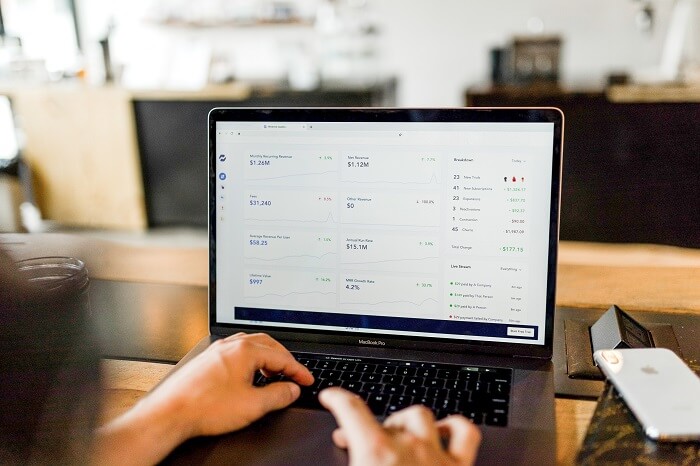 Business owners can increase their traffic acquisition through video marketing. However, it takes more than creating informative and persuasive videos to boost conversion rates.
So, let's explore five conversion rate optimization (CRO) strategies to implement in video marketing.
1. Optimize the Video Landing Page
Adding video content to a landing page can boost conversions by 80%. Videos can also be a great attention grabber to attract visitors and encourage them to spend more time on the web page.
Consider the following tips to create engaging video content:
Decide the video campaign's goal. List your business objectives and create a plan to apply them to the videos on your landing page.
Choose what kind of video to create. There are several types of video formats to choose from, such as demo videos, explainer videos, and event videos. For example, use an introductory video to present the brand to customers if your business is new.
Create a video script. Use a video script to maintain a clear flow and highlight key points of your business. This is so you can deliver valuable and informative content to customers.
Nowadays, optimizing a landing page for videos is also relatively easy with the help of a good web hosting service.
For example, many web hosts today offer WordPress hosting with various features, such as a managed WordPress, scalable resources, and reliable security. You can visit here to learn more about this type of hosting service.
2. Target the Right Audience
Targeting the right customers is crucial to a video marketing strategy. It helps to ensure that the video's message is well-delivered if the business has a specific target audience.
There are several important tips to identify your target audience:
Conduct research on potential customers by looking at their demographics, such as gender, age, location, profession, income, and education.
Understand their lifestyle and interests by contacting a few clients and interviewing them.
Build a target customer persona to identify the key traits of your customers and understand their needs.
Once the target audience is decided, you can start creating videos that suit customer demand.
3. Create Various Video Content
Creating various types of video content can help boost traffic and increase the chances of getting more conversions.
A business can use several types of videos to inform, educate, and promote content to their customers. The following are several examples of marketing video types:
Educational Videos
These videos aim to inform and tell customers about practical knowledge. They make learning more efficient and effective – for example, a product tutorial video.
Product Review Videos
Static imagery and texts might not be enough to convince customers to buy a product. Product videos help to provide a clearer image and in-depth information about its uses.
Customer Testimonial Videos
These videos can be a great tool to build trust and promote your brand's integrity. Consider creating a testimonial video about a buyer's journey using your company's product or service.
4. Place a Call-to-Action Strategically
In a video marketing campaign, a call-to-action (CTA) is crucial to encourage customers to take the desired action. CTAs can direct consumers to the company's contact information or provide links to the advertised product or related videos.
Therefore, make sure your CTA is placed strategically. CTA placement doesn't have to be at the end of the video – you can put a CTA at the beginning or in the middle of your video as long as it integrates well with the content.
Moreover, consider thoroughly before deciding what kind of CTA to use, such as whether you want viewers to go to a products page, sign up as a new member, or contact your company.
5. A/B Test the Video Content
Another strategy to help increase video conversion rates is using A/B testing by comparing two versions of similar videos to analyze which one performs better. A/B testing is a great tool to improve video content quality to increase viewer engagement and retention.
To carry out A/B testing for video content, business owners can use several tools such as Optimizely, Visual Website Optimizer, and Google Optimize.
Moreover, several aspects that should be considered for A/B testing are the video's thumbnail, length, title, CTA, and music.
Conclusion
Increasing conversion rates through video marketing can be challenging. For instance, your videos might generate a lot of traffic but no conversions. Therefore, knowing the strategies to increase your chances of getting more conversions is important.
The following is a recap of five video conversion optimization strategies:
Optimizing the video landing page.
Targeting the right audience.
Creating various video content.
Place the call-to-action strategically.
A/B testing the video content.
Utilizing a video marketing strategy can be time-consuming. However, by adapting to the latest marketing trends, this strategy can be a crucial factor in building a successful online business.