Historical Photos: A history is a wonderful place because people read history, read people, their actions, and make their ideals.
There are so many people in history who changes the world differently. Such peoples are in every field from war, politics, medical sector, science field, from the spiritual world and even normal people create amazing histories that people think about.
And it is better if we have some photographs of people or places. So today, we are going to know about some unexplored historical photos that are remarkable and stored by the people and government. So let's begin the journey.
Historical Photos Stories Behind it:
An Old Women Warrior
During World War, many people are a volunteer the world, and due to that, women have to take care of their home and kids.
Sometimes they have to carry guns to protect their family, so just like that, here you can see a 106-year-old grandmother who is carrying a rifle to protect her family.
She is ill but still wants to fight, and her facial expression says, that come on, let's fight and end this forever.
Funny & Intelligent Scientist
Some historical photos are still available on the internet and restored by the museum to motivate future generations.
We all know Albert Einstein, a Noble Prize winner scientist, but he was not only popular due to his intelligence, but he was also funny and entertaining around the people.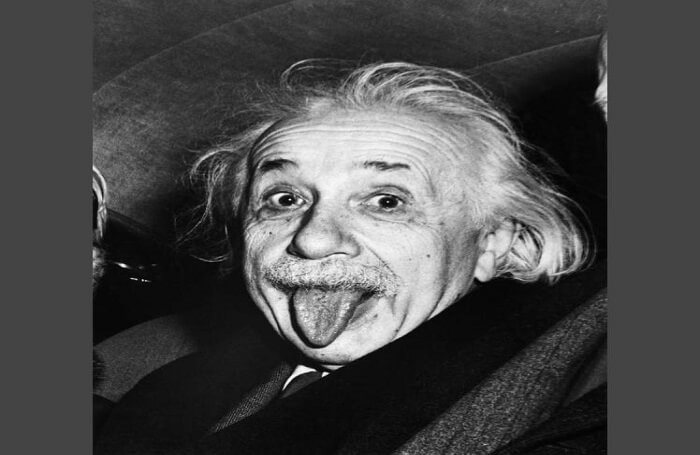 Only some people can understand his humor and the above picture was take on his birthday in 1951.
He was told to smile, but he became just a little bit funny due to drinking, but that's ok. Everyone, especially kids, will love an intelligent scientist with humor.
Cow Shoes
Moonshiners are a very ancient liquor company. In an earlier day, they are used to smuggle liquors with different techniques.
To not get caught by coopers, they used to use different times to sell their liquors to people.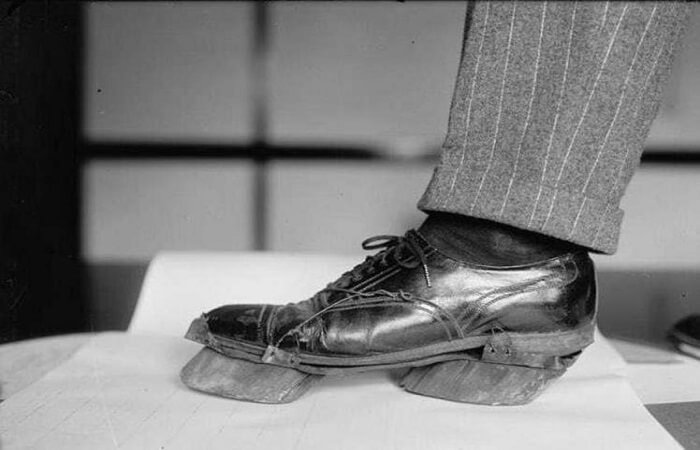 This time, they come with the most popular technique: they create cow shoes made up of metal strips with carved wooden blocks to resemble cow hooves.
And they attached them under their shoes to cover up their footprints. We can say that human intelligence has no boundaries.
Billy the Kid
Well, very few people know that the real name of Billy the Kis is William H. Bonney, Jr. He was an outlaw and gunfighter of the American Old West, he took part in New Mexico's Lincoln County War where he murdered three men and then created a gang where he performs various acts.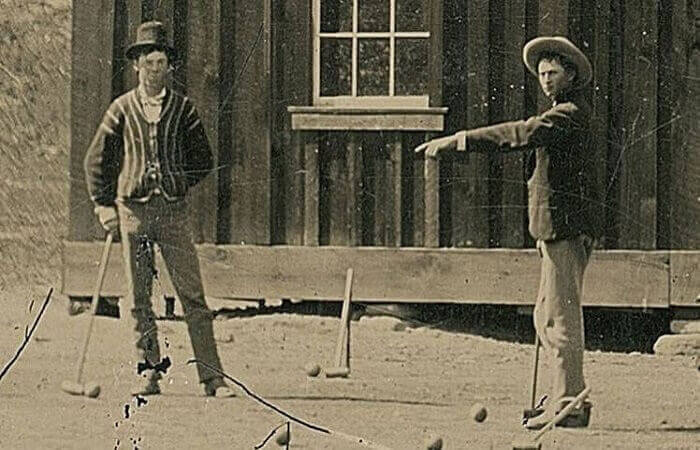 In 1881, Sheriff Pat Garret shot him when he was just 21 years old. He didn't even see life and achieved many things at a very early age.
MGM Logo
In childhood, before any cartoon show start or animated movie begin and kids can see the roaring lion on the TV screen, well it is the logo of MGM (Metro Goldwyn Mayer).
Yes, this logo is so much popular that kids like to roar in like a lion. Well, this photo took by Jackie and his partner in the cage.
Yes, it is brave or madness that lion gave such an amazing pose with this amazing voice. The soundtracks were changed many times, and it was taken from outside of the cage, but at that time, it was a brave step that makes it history.
This is the most unforgettable historical photo from any of them. Today's generation still loves this logo and especially kids, in fact many generations loved it, and we know that future generation kids will also love it.
Helmet Testing
We all were helmets to protect ourselves from an accident. Nowadays, the machine will check the quality of helmets, but there was a time when helmet quality was check by the people themselves.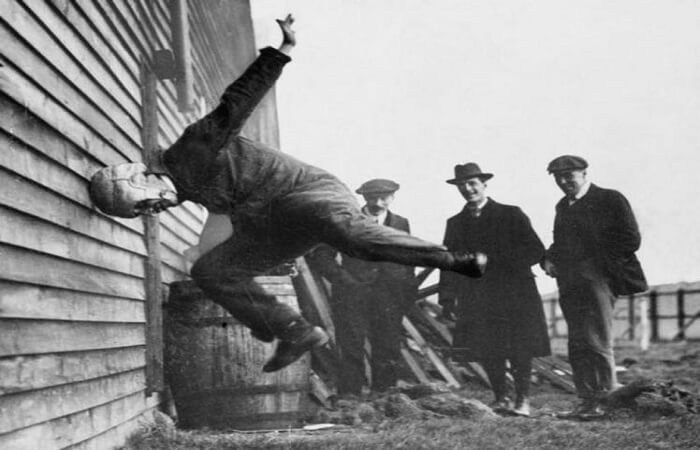 The above picture is about football helmet testing taken by British inventor W.T Warren of a Protective Flight. There was a time when people are between war, flight accidents and injuries. So for protection, these helmets were used by the pilots.
Picasso as Popeye
We all know about famous painter Pablo Picasso, but do you know that he loves the old cartoon Popeye.
Many of us watch this cartoon show, and the lead actor name Popeye wants to win the heart of Olive and beat the Bruto.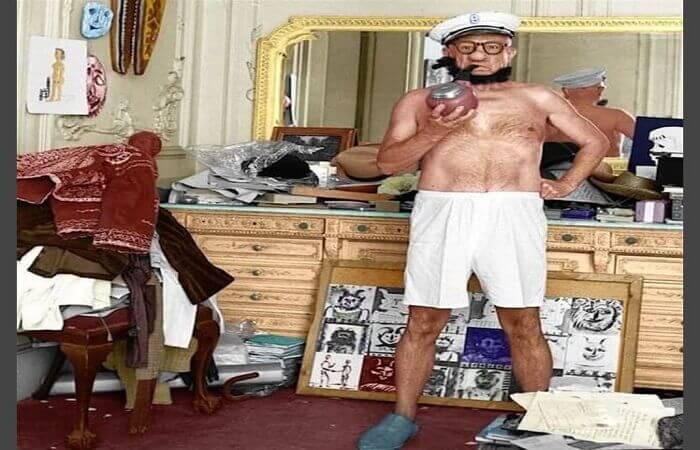 He always succeeds when he eats Spinach, and just like that in this photograph, Pablo wears the costume of Popeye, and famous photographer Andre Villers took his photograph. For Picasso lovers, this is very rare and in the list of historical photos.
Soft Side of Fidel Castro
His full name is Fidel Alejandro Castro Ruz, and he was Cuban. He was an American Spanish and a politician.
Fidel Castro was the prime minister of Cuba from 1959 to 1976, and after that, he served as President from 1976 to 2008.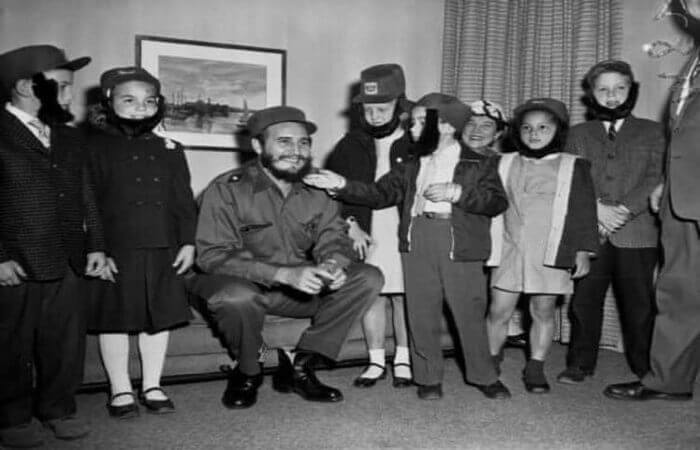 He was very tough man because of his strict decisions, but in the above photo, you can see the soft side of Fidel Castro.
This photo took in 1959 in New York, where he recently took charge of Cuba and before US sanctions. Kids love him want to be like him.
Jewish Photographer
This photo is in the list of historical photos list because it shows how people were to each other when they are in the position to serve the people. But they can hide their real feelings from people.
This photograph was taken by a Jewish photographer Alfred Eisenstaedt, and the person name is Joseph Goebbels, who was the Third Reich's propaganda minister, during the League of Nations conference in 1933.
He was a Nazi, and after the fall of Hitler, he makes his way, but he won't dissolve the hate of Jewish people from his heart which can also be seen in the photograph.
How to Drive?
What if you're right and someone forces you to become lefty from the next day. How will you cope up with that?
Just like that Sweden government changed driving from left side to right side on the road in September 1967.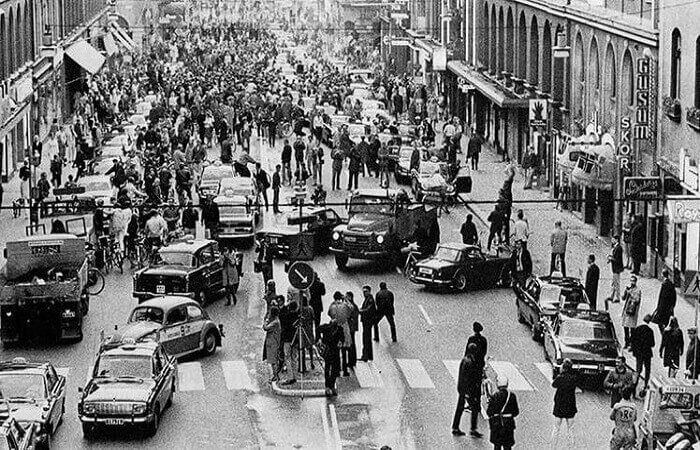 People got stuck and confused that they just stop in the middle of the road and creates traffic jams.
First McDonald Store
We all love McDonald's and its food chains. Now in each country, McDonald's has so many stories, but this was the photograph of his first store in San Bernardino, California.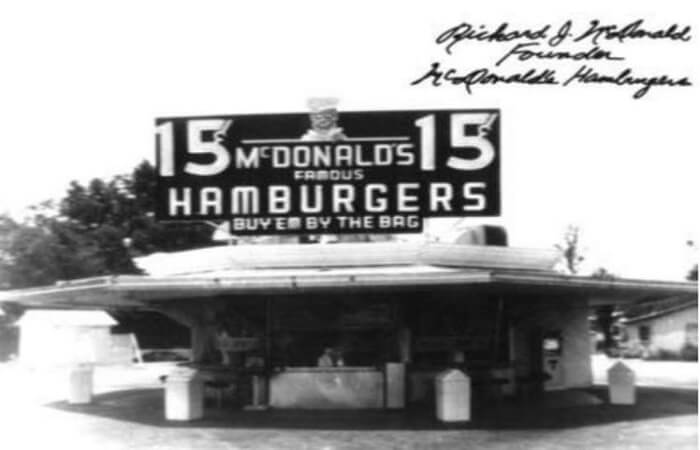 The owner also would not know that his business was going to make a revolution all over the world. This is the biggest food chain all over the world.
War Landing Craft
War is a terrible thing, and no one wants it. Not a single country wants its people to die, but history showed us many wars.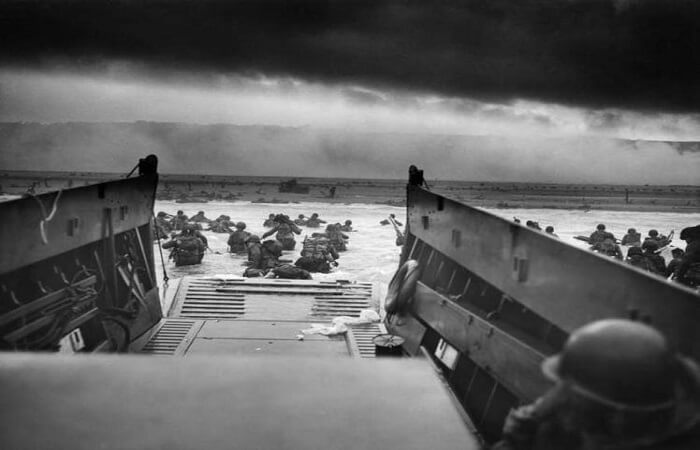 War photos are always historical photos because if we don't read or listen to the war story, we can see the pain in the picture and how was it terrible for those people.
This photo took Normandy's beaches on D-Day; here is one view from the landing craft getting soldiers there.
Disney Team
We all love Disney cartoons and movies, and we also know the history of Walt Disney and his struggle. But there are very few people who know about the other team members.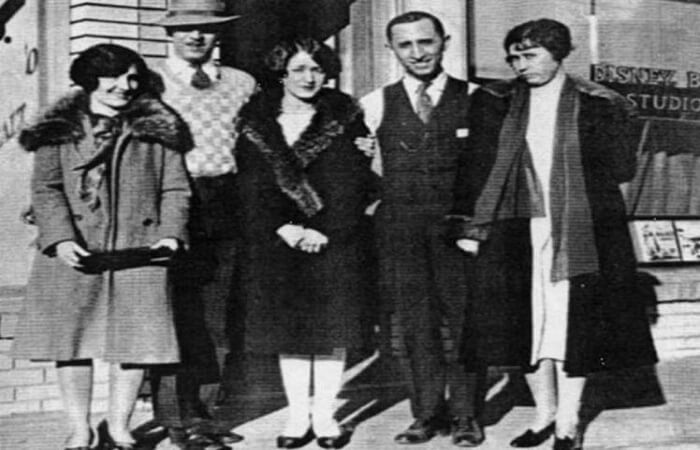 No company can grow without dedicated team members. This historical photo is the core team of Disney Company, who gave their lives to entertain all of us.
Mummies Sale
As I said above, wars are always bad and bring poverty, crime, and many other bad things. So here is another photo in the historical photos list of Egypt.
Napolean conquered Egypt and war destroy the country and people so much that they sold dead mummies to the street.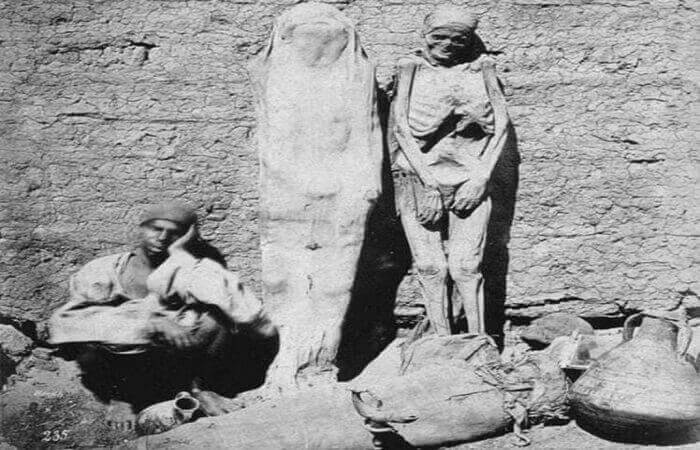 They become so desperate that they were selling the body parts of the wrapping mummies and unwrapping mummies.
Some of them used their body parts to make medicines, and it was in high demand. It was used for black magic tricks to get whatever people want.
Kids for Sale
This is a very traumatic photo in the historical photos list because a mother has to sell his four kids to feed herself and her unborn kid.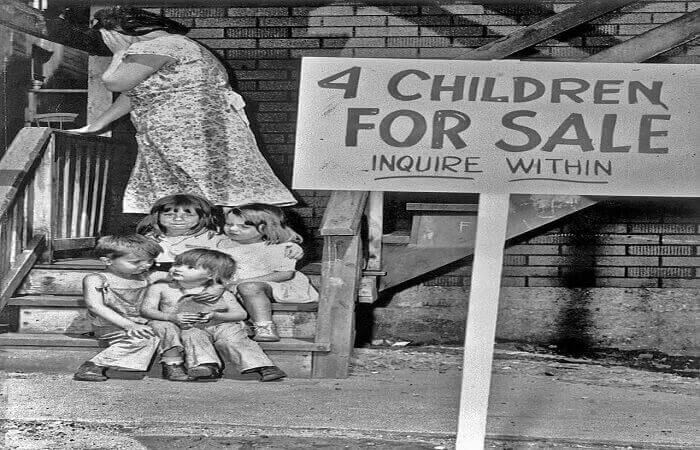 War destroys countries, and normal people have to survive with the things they have. The mother could not express her pain, and she has to choose from all her kids, which is horrible and devastating.
Women Struggle
Women struggle never ends in any field. She always has to prove to everyone that she can do anything that she wants to. In every field, man has to always dominate women.
In 1967 women won't allow taking part in the marathon race. Kathrine Switzer was the first woman who broke this rule and enrolled in the marathon.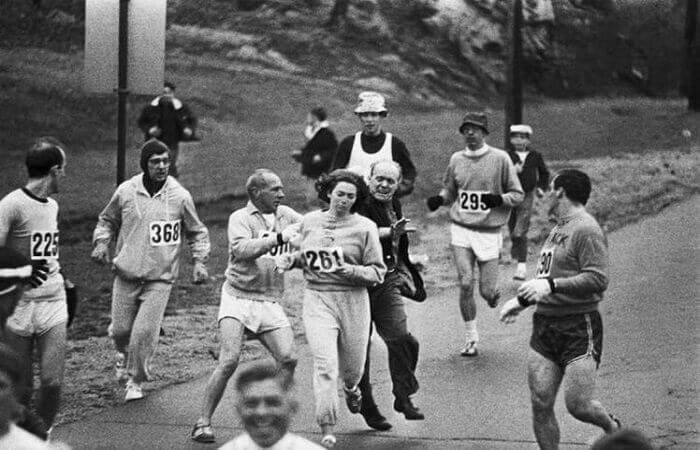 But race official, the notorious Jock Semple, tried to take her number away during the race, as seen in the photo.
Her boyfriend helps her and tries to stop the race official. It took more than five years to allow women in the race marathon.
Conclusion
All the above historical photos are rare and not available everywhere. You can see how history taught us so many things.
How the people are in history and how they are now. You can never impress anyone. These historical photos may inspire you, and if you have more suggestions, please let us know.