The big apple is one of the most stunning places in the world, and it will surely blow your mind when you come here.
New York will amaze you with its vivacious energy and impressive skyline. The city has much to offer all those who choose to visit it.
Wondering whether I should book my flight to New York should not even be a question. With all that this city has to offer, you just need to get your tickets and fly away to New York.
But, if you think that getting your flights to New York is all that you need to think about, then you might just be a little bit longer.
Here is a list of all the things that you need to know before you can start exploring New York.
Figure out your tips
Tipping is super important in the United States. Now if you do not want to look bad here, then you need to make sure that you figure out how to tip people here.
As the tipping culture in the United States is big, you need to keep in mind that you should pay 15% to 20% as tips.
Even when you take a ride in Uber, there will be an automated tip section where you can decide how much to tip the driver. So, when you are in the city, make sure that you give the right tips.
Get your airport ride
LaGuardia Airport and JFK are two main airports in the city, and you will need to figure out how to get a ride from the airport to make sure you reach your destination in time.
With multiple commute options, getting to the city from the airport is easy, but you need to be aware of the gypsy taxis that may charge you a way higher rate than anyone else.
So, when you reach the airport, either call an uber or visit the yellow taxi stand to get an official ride.
You can also take the AirTrain and M80 bus from JFK and LaGuardia airport, respectively. Whatever you choose to take in the end, you will reach your destination on time.
Know how to get a cab
Watching all the movies and TV shows will have you believe that getting a cab in the city is an easy task. But in reality, it is far from that. Getting a cab in New York is a hard task, and you need to understand that you can't just step on the streets in heels and hail a cab.
The first thing you need to see is the lights. If the lights on the cab are turned on, then that means the cab is already filled. Similarly, if the Off Duty sign on the cab is turned on, then the cab driver will not stop for anyone at all.
Knowing these signs will ensure that you do not waste your time and get a cab easily.
Make savings on sightseeing
Apart from being one of the most brilliant cities in the world, New York is also famous for being one of the most expensive.
The city might turn out to be a little heavy on your pocket if you are not careful. But, one thing you do not need to worry about is sightseeing.
Visiting the tourist spots in the city is not as expensive as you think. Most of the attractions in the city are free or require you to pay whatever you can.
Getting the New York CITYpass will surely be one of the best purchases you make on your trip. This pass can help your skip lines and avoid paying admission fees to various tourist spots.
From the Empire State Building to the Metropolitan Museum, you will be able to explore all the tourist spots without a hassle when you visit.
Skip the empty subway car
So you have been waiting for the train, and as soon as it arrives you see a mysteriously empty subway car, while all the others are jam-packed with passengers.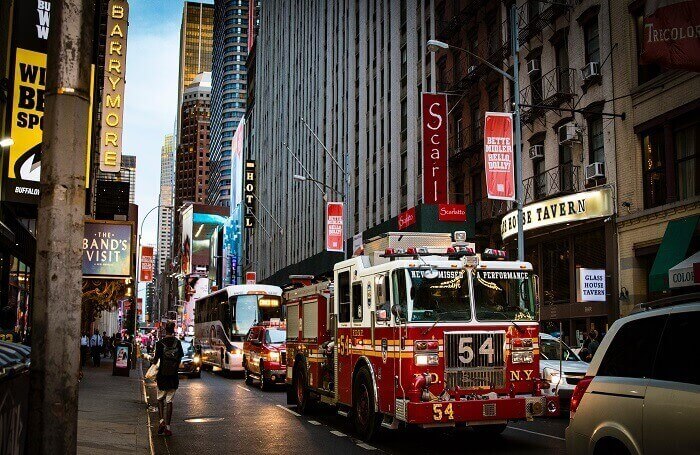 Before you can start celebrating and run to the empty car, stop and think why it is empty. While most tourists will not care about this and move to the empty car, New Yorkers will always move to the other packed cars.
That is because they know that there is a reason it is empty. Maybe the stench in the car is bad because of something, or maybe the air conditioning is broken. Whatever might be the case, make sure that you skip that empty car and make the right choice.
It takes time to get anywhere
New York is a massive city, and getting to your final destination hee may take longer than you anticipate. The city has countless cabs, Uber, subway, and more means of transportation to help your commute.
So, it is only natural that you think that going around New York will be quick. However, you need to take delays, accidents, and other factors into mind.
If you think that it is going to take thirty minutes for you to get to Times Square, then you might as well give yourself at least forty minutes to make sure that you have extra time on your hands in case there is a delay on the way.
These tips are super practical, and they will help you get around the city without a hassle. The city is a maze, and you will need to get to know these tips to explore New York with ease.
Once you are in the city, you will wonder why you ever questioned if I should book my flight to New York. This city is sure to impress you in a way that you never imagined with all its charm.
Book your tickets to New York as soon as you can and make sure that you can enjoy a great time with your loved ones without having to worry about anything.