Fresh, timely content is an important ranking factor. The more recent and updated your articles and blog posts are, the better chances they are of resonating with your targeted audience.
An alternative to churning out fresh content regularly is updating your old blog posts. Find out how to do it and how it can help with your rankings.
Importance of Old Blog Post Updating
Optimizing your older blog posts might seem counterintuitive at first. However, when you ask experts from any SEO company Toronto (Canada's technological hub), they will suggest that investing in content overhauling is more affordable and easier to do.
You might even be surprised as these reconstructed posts can overtake the search ranking of your newer posts. Here's how you do it:
1. Incorporating New Keywords

Keyword rankings and popular terms are constantly changing every day. As it heavily depends on how netizens engage with the Internet, new phrases and other related words could be added to the top list. However, these keywords would likely have the same meaning as the usual keywords that you were using in older content.
So, instead of exhausting your resources on creating fresh posts, you can always substitute some of the keywords with the latest ones and still get the same message. By reusing the same ideas and revising old content, you get to create updated and trendy articles twice as fast as writing new ones.
2. Better Google Indexing

Static and dynamic sites are treated differently by search engine algorithms. The more often a website updates its content, the more likely search engines would spend time examining it. This content inspection process is called crawling and search engines conduct this every time you renew your content.
As Google crawls across your site, it checks both the quality and relevance of your topics, which gives you higher chances of getting ranked higher. A good example of this is how news outlets update their content every few hours.
Google is then alerted to these new changes, and indexes their articles as content with high search ranking potential. However, updating your content doesn't always mean publishing new articles.
You can still update your site, by revamping your old blog posts and tweaking them to fit the current trends. Google will still treat these updates the same way they view fresh articles, allowing you to boost your ranking and authority.
3. Upgraded Multimedia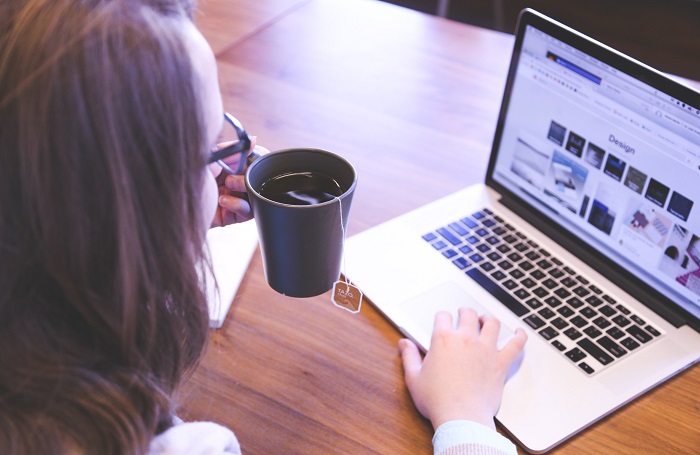 Multimedia tools are continuously being upgraded every day. The videos and infographics that you may have used in your older content may not be as trendy or competent in the market now. So, instead of getting sidestepped by potential clients, you can recycle your content and articles by using the latest technology.
You can use trendy video formats to showcase your company's core values and services. From TikTok, shorts, and more, you have every multimedia tool at your disposal.
Updating your visual content also helps your search ranking as search engines aim to provide information variety for netizens. Innovate your old blog posts by incorporating stylistic and informative visuals and surely more people will come back to it.
So, for example, if you're trying to advertise a sprinkler system in Mississauga, don't just republish a block of words. Add in some tutorials, videos, and graphs to make it more engaging.
4. Bridging to Better Backlinks
With billions of information published daily, better and more accurate data will be available to you. As a content creator, you can use this to your advantage by updating the backlinks that you used in your old posts.
Since the purpose of backlinks is to associate yourself with websites that have a higher authority to boost personal ranking, you can check out the latest heavy-hitters and update your article to align with theirs. You can even create backlinks that redirect to your older posts so they get rediscovered and reread.
5. Broken Link Scan
Going back to refurbish your old content gives you the benefit of foresight. With more experience in content creation, you can now detect which links are still relevant and up to date.
So, as you work on old posts, try removing broken links that no longer exist or are considered obsolete. Replace them with new ones, and voila! Search engines will consider your sites as more trustworthy and reliable for netizens.
6. Higher Search Ranking
Abandoned sites are just as good as dead to search engine algorithms. That is why you need to update and publish regularly. By repurposing your previous posts that didn't get as much traffic when they were first published, you get a second chance for it to be discovered.
Revamping your old posts can help you increase your search ranking in a shorter time using lesser resources as Google gives your content higher value and authority.
7. Refined Content Accuracy
Any SEO company from Mississauga to Toronto will tell you that the key to building audience trust and online credibility is content accuracy. By fact-checking and ensuring the reliability of your content, you improve the user experience of your site, resulting in search engines placing you at a higher ranking.
As you republish your old content, you can add new information or correct the current ones that are outdated or have been disproved.
8. Reminder to Search Engines and Netizens
Reviving your content to stay current and correct is especially useful in these charged times. With netizens becoming increasingly vigilant on published content, it is your duty as a content creator to make your articles more inclusive and appropriate.
You can change some terms, update some views, and release advocacy statements that represent your company's values. By reintroducing your old posts with these newfound virtues, you get to show the search engines and netizens that your company can provide them with the best services.
Staying current with the times doesn't always mean that you have to create new content. As each online material will require immense time and effort for research, it can take a while before you post a fresh one. So, stop wasting your resources as you scramble for better and new articles.
You may not know it, but the answer to your problems is in front of you all along in the form of your old blog posts. Revamp and refurbish them with new multimedia tools and updates! By doing so, search engines and netizens alike will treat your content as good as new. Improve your organic traffic in a faster and affordable way through old blog post updates.