Introduction:
TikTok: It is one of the viral sensations in both digital marketing and the social media world. Currently, many effective social media channels play a significant role in getting amazing reach and achieving more success.
Whether you're an ordinary person or a professional creator, you have a powerful social network for gaining endless entertainment. That is called TikTok, and it is so popular for short-form videos.
When you're looking for a way to stand your content in front of a viral crowd, TikTok is the best option to accomplish your goal. You can see millions of popular and successful videos on this platform. Lip syncing, dancing, duet, cooking, and animal videos are examples of trending content.
However, earning enough likes, views, and followers to your profile is a big challenge for every social media platform. With the perfect planning and method, you can receive a big success!!
In this article, I'll show you 6 powerful ways for getting massive likes and views for your TikTok videos.
Before jumping into the main topic, we can take a quick look at TikTok statistics. It will help you enhance your profile growth and get ideas about establishing your work on this platform.
Number of active users per month – 689 million

Total number of posted videos per day – 2 billion

Number of downloads – 2 billion 

Number of male and female users – 53% male and 47% female

Active users from United States – 100 million

User spending time per day – 52 minutes

The current value of TikTok – $50 billion 

Estimated revenue in June 2021 – $10 million (in Saudi Arabia through Google Play)

Most watched content – entertainment content with 443.3 billion hashtag views. 

TikTok's average engagement rate – 17.99%
TikTok has a larger user base and a variety of content categories. So, there is no doubt TikTok is the best choice to entertain massive audiences and generate huge attention instantly
Now, we'll move to the main topic. Here are some most effective ways to gain more engagement to your videos on TikTok. 
1. Submit High-Quality Videos With Creative Content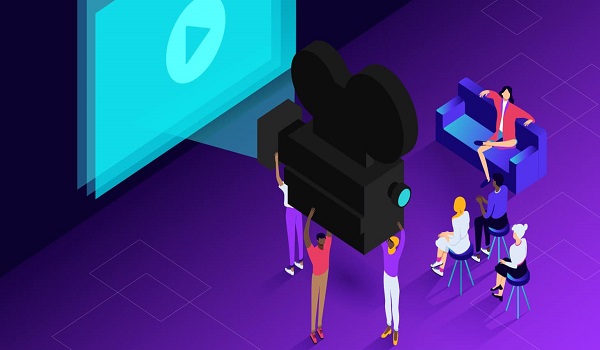 The quality of your video is important to capture instant attention and gain instant engagement. To create good quality videos on TikTok, you should have a good camera, attractive background, good lighting, and the perfect video editing tools.
These small investments will help you provide eye killer videos to your target audiences on TikTok and other social media apps. Here are the steps to create super-quality videos. 
If you start filming videos on TikTok, make sure your camera quality. These days smartphones are enough to shoot such a clear video. 

The attraction of your video is completely dependent on what type of background you choose. A visually appealing and well-organized background is best for gaining instant attention. 

Find the best angle with maximum light effects, which helps to increase your video quality. 

Video editing tools are crucial to make good-looking videos. Everyone can make effective videos, but not everyone can edit videos perfectly. Various apps are available in the market to edit your videos faster. It will help to give a gorgeous look and feel to your videos. 
2. Don't Forget To Add Trending Hashtags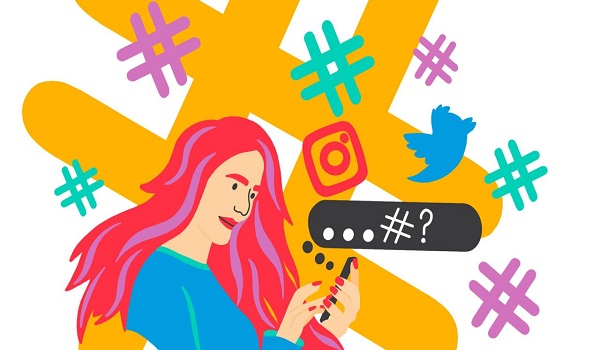 Creating the best video isn't enough. When you want to show your videos to huge audiences, you need to add effective hashtags to your videos. Hashtags play a significant part in video virality and visibility.
However, hashtags help to establish your content to millions of audiences they may not have discovered yet.
If your hashtag is trending, your video will get the chance to get a high number of views and the TikTok video likes drastically. Many influencers and content creators use this strategy to get their content on the TikTok For You page and make money on it.
Here are some guidelines for using the hashtag in TikTok:
You should check the views of hashtags before you start to use them. 

Adding 2 to 3 hashtags per post is best. 

Using a hashtag in terms of one popular, one less popular, and one hashtag relevant to your content is good. 

Try to avoid using the same hashtags repeatedly. 
3. Work With Popular Influencers And Creators
An effective factor in getting hundreds and thousands of views and likes for your videos is collaboration. Working with popular creators or doing a duet with other TikTok users is an excellent way to increase your videos' exposure and engagement.
Influencers have the power to create strong relationships with a wider audience and impact the buying decision of other users. Because of their authority, knowledge, relationship with their audience, and more.
Collaboration always brings huge new followers to your profile. In this way, you can easily attract people to get more engagement with your videos. But, you should choose the right people who have a large following and are relevant to your industry. 
4. Take Advantage Of All Social Networks
Already we know there are huge social media platforms available like TikTok. If you already have an account on other social channels such as Instagram, Facebook, Twitter, and more. You can start to promote your content on those applications. 
If you have a decent following on these platforms, you can get your videos in front of a wider audience. Then, it will increase the chance to expand your video visibility, reach, and likes count. 
However, there is a huge opportunity for your fans that can start to follow your profile on TikTok. Even more, they can share your content with their friends and followers if they're impressed. 
Hence, make sure to upload the most effective, unique, and memorable content, and don't forget to cross-promote your videos. 
5. Sync With TikTok Trends
TikTok is not about entertaining or quality content. It is the platform to find trending content continuously. So, it's essential to update yourself regularly and focus on posting one or two videos per day. Because when you upload content regularly, viewers of TikTok will expect a daily post from you.
Through regular posting, you can invite massive numbers of people to your profile. It is also the best strategy to maximize your video visibility and engagement.
In addition, you have to find the best time for TikTok, such as when your audience is active on the platform, which times huge people watch videos on TikTok, and more. In this way, you can get instant attention, and your videos will get the chance to be featured on the For You page. 
6. Boost Your Watch Time
For every video, TikTok will collect the data of how many hours, minutes, and seconds the content is viewed by the audience. When you post the most interesting and fun fact videos, you will get a lot of watch time. A view on TikTok is crucial to uplift your competitors and get more engagement.
For instance, if a person watched your video ten times, it will be considered ten views. But it doesn't matter how many times your videos are watched by others. How long people spend with your videos is either hours, minutes, or just a second.
When you increase the watch time of your video, you can increase your video reach, drive traffic, and your video will become viral on TikTok.
Pro Tip: 
For You Page
It is the main page on TikTok, which helps TikTok users to find new and trendy content on the platform. The For You page contains endless videos that have highlighted this video for a number of reasons. It is based on the video quality, content type, the number of likes and views the video got, and so on.
Posting regular and high-quality content will get the opportunity to appear on the TikTok "for you" page. Videos on the For You page will quickly gain attention, and people will definitely watch your videos. 
Video Sounds Matter
Adding the best soundtracks will boost your video engagement. Try to use trending sounds that are relevant to your videos to increase visibility and get more exposure.
If you go to the TikTok "for you" page, you can see tons of trending videos with attractive sound effects. For that, you have to find the best one and add it to your own videos.
TikTok also provides the inbuilt music library, which contains millions of soundtracks categorized in popular, trending, hot, classic, and more. 
Add Best Captions
In order to get more likes and views for your videos, you might focus on the best captions related to your video content. Captions add value to your videos that increase the visibility and discoverability of your video. If you have good content with attractive captions, you will gain 10x growth faster. 
Get Feedback
Getting feedback from your audiences will increase engagement and help to improve your content strategy in a better way. The comment section is the best way to interact with your audience. At the end of all videos, you can ask audiences to comment on your video or ask for their feedback in a text or video format.
Conclusion: 
Nowadays, everyone is spending their time on different social media apps. TikTok is the best channel to show entertaining videos as well as trending and most informative videos. This is a popular app among teens and young adults.
If your target market is between the age of 16 to 24 years, there is no doubt you can use TikTok to invite highly engaging followers and get huge likes, comments, views, and shares.
I hope the above 6 ways will help you to achieve more success on TikTok!