Among the golden standard media for B2B marketers like LinkedIn, Facebook, and Instagram, TikTok also gained popularity for business people to grow their brand.
From the latest information, TikTok has around 800 million active users around the globe. Due to the high interest of TikTok users, many brands started their marketing experiments through TikTok to reach engaging audiences.
More than 48% of U.S. users on TikTok are individuals under the age of 18 to 29 years. Each brand will have a target audience, and if your audiences are young, TikTok is the perfect platform to grow your business.
Many professionals on TikTok seek branded content from other companies about their products and services to tie up with them. Most B2B marketers start to create content in a way that connects other business people to their brand.
What Makes Success On TikTok?
Most social media platforms spread success for brands, and TikTok is one of the best applications to make your brand stand out from the crowd. Draw the attention of your target audiences by preparing videos according to their interest. Go viral with your unique and quality content.
The TikTok platform's secret is that you can generate more views and engagement even with fewer followings. Only your content concept and quality matter.
Discover new loyal audiences to your brand through this wonderful application. TikTok provides you the power to leverage trends and maximize your brand reach to global audiences.
You have chosen the right platform to grow your business with engaging audiences. Provide space for audiences to connect with your brand using your authentic and entertaining content.
TikTok Trends – The Growth Statistics
TikTok, with its exciting features, is drastically changing the business world. Nowadays, the demand for watching videos increases due to its easily understandable nature. The visual strategy with short videos brings you success on TikTok with more traffic for your brand.
Before getting into the tricks for getting success, know the TikTok stats to improve your branding activities:
TikTok becomes the seventh largest social media application with more than 857 million monthly active users.

The daily users on TikTok are about 20.33 million people.

The TikTok application reached more than 2 billion downloads in December 2020.

Usually, a TikTok user spends an average of 52 minutes daily on this application and opens the application eight times a day.

The highest engagement rate is nearly equal to Facebook and Instagram.

In 2020, TikTok became the most used social media application by young users under 16 to 22 years.

An interesting fact is about 83% of TikTok users posted at least one video.

TikTok is available in 150 countries with 75 different languages that let you reach audiences worldwide.
B2B TikTok Marketing Strategies
TikTok has high audience retention, where B2B industries stay ahead with engaging audiences. Let us see the essential points in the below article to grow your B2B marketing potential.
#1. Go With Video Marketing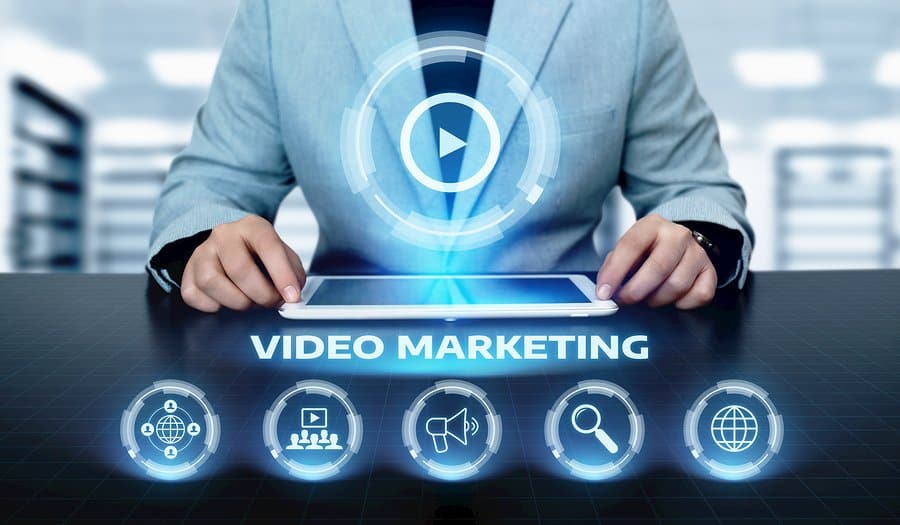 Visual media plays an excellent role in attracting audiences' attention to your content. Cisco groups predicted that videos would take over 80% of global internet traffic within a year.
Running video marketing campaigns will engage millions of minds in a short period. The videos will reach success if you tell engaging stories to engage your audiences and connect with them.
With your unique creativity and the right approach, you can make your video the most successful business video and create fun among your audiences.
Grow your business with engaging audiences by making exciting content. You can ruin your audience's mind with your effective content on TikTok.
#2. Leverage A Community
The pandemic has made people come across the internet world for various purposes. Likewise, people choose social media platforms for entertainment purposes and maintain positive interactions with their friends and other business people.
Many people turn their focus to TikTok to share their interests, talents, hobbies, and life stories with many people worldwide. Because of this, many consumers connect with people having the same interests and hobbies to bring a good relationship.
So the businesses use TikTok as an excellent opportunity to show the positives and features of their brand to target audiences interested in their brand.
Likewise, brands build a community to differentiate their business to stand out from the competitors and make a good feel in the customer's mind.
Your company will definitely benefit from building a community, especially in hard times, no matter whether you belong to the B2B or B2C industry. Before launching a product, think of your customers' interests and know the future impact in the world.
#3. Build Brand Culture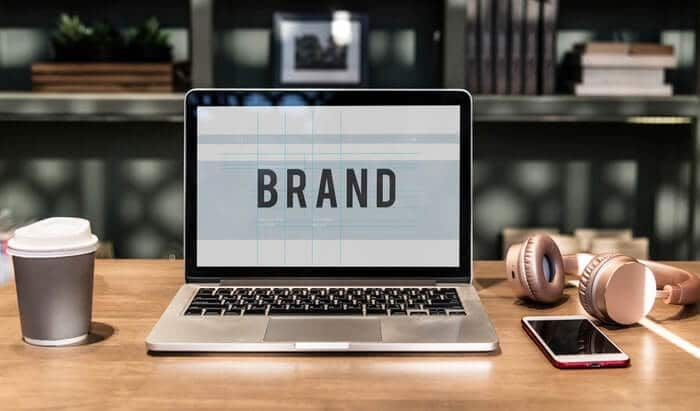 Each business person concentrates on their office environment and makes it pleasant surroundings. Likewise, you have to create an engaging atmosphere on TikTok also by showing your online presence.
The essential key factor to consider for maintaining a successful industry culture on TikTok is building trust among your customers and maintaining transparency, diversity, and equity.
TikTok proves a successful platform worldwide by gathering different types of audiences from different backgrounds by showing its transparency. The main point to growing your B2B marketing is to keep your audience engaged with your account.
#4. Gather Audience Attention
Always make things short and attractive that deliver the exact point to your audiences. Experts suggest limiting your videos to 30 seconds because the average attention of any user will be approximately 8 seconds only.
Large businesses have experimented by launching short videos on TikTok. The timing technique becomes super effective in grabbing the attention of your video to gain views for TikTok content and hook the audiences to your business.
Create your videos in a way that makes it easy for audiences to watch and in a user-friendly manner to gather new audiences on your page.
The TikTok algorithm also will rank your video and display on FYP if your video is attractive by gaining more engagement from your audiences. While making your next video, keep in mind your content.
#5. Produce Authentic Content
Authenticity is the most important factor for marketers to gain more potential customers and followers to their business. Usually, on TikTok, people follow the owner of the brand directly instead of the product.
If your video content is authentic, knowledgeable, and passionate in telling about your business, then people will tend to trust your product and improve your sales conversation.
You can create videos in different forms, like making your audiences interact with you through questions and clearing their doubts. Streaming on life will increase views and provide a way for customer interaction.
Show your products on live video and explain their best features to create trust and good relationships among your followers. Moreover, use the TikTok live feature and build brand trust among your followers. But you can use this feature only if your follower's count is above 10000.
#6. Work On Challenges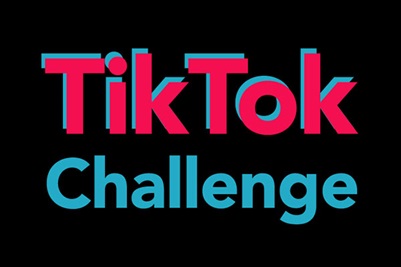 TikTok is at its peak to explore the talents of all kinds of people on this platform. The one way to engage the creativity of users is the TikTok challenges.
Since TikTok is a platform for making lip-syncing videos and performing a dance, it is also a perfect place to conduct and participate in challenges. Users with their family members eagerly participate in challenges to create fun, and they get on trend quickly.
Businesses use this as an advantage and create stimulating challenges to make their customers interact with their brands. If you are a B2B marketer, you can join the engaging challenges if your team member launches it.
Or, the best way to gain more audience's attention is by conducting attractive and easy challenges on your own and asking your team members, audiences to participate in them. If your challenge goes trend, your audiences and customers will notice your efforts and increase interaction with you.
#7. Reach Young Audiences
TikTok platform provides an excellent opportunity to cater your business to young audiences. The majority of TikTok users in the U.S are teenagers, covering 28% of the total population.
People under the age of 18 to 23 use the TikTok application, and they are not kids anymore. The young audiences on TikTok are mostly college graduates or young professionals who will definitely lead you to success.
As a brand, work on the audience's interest to deliver attractive videos to grab their attention. Usually, young audiences expect funny and entertaining content. Try to link your brand's goal with trendy and fun content to catch your audience's eyeballs.
Wrapping Up
TikTok is suitable for all users, from ordinary people to all types of businesses and brands. You can succeed on this social media platform with your endless efforts and hard work.
Enhance your online presence by bringing out your talents and use your creativity to engage your audiences to grow your B2B business at a higher level. But it is a big challenge for you to take this fun environment to show your brand's uniqueness.
You can also achieve it by watching the competitor's account and gaining some knowledge about how they utilize the TikTok platform.
Gain grand success for your brand with the right TikTok strategies fit for your objective!