Everything is fair in love and war. When it comes to love we suppose it is true that "Love is Blind".
Love is such an amazing feeling that we don't care for any boundaries or social norms. Love doesn't care about caste, religion, age, and ethnicity.
All that matters is the bond of love between two individuals. This is true for every person, no matter from which segment of society they belong.
Celebrities, politicians, business owners, and laymen all are powerless in front of love. The same goes for cricketers.
There are a few famous cricketers who married their cousins and are living happily their lives.
Let's take a deep look into who are these cricketers and for how long are they married.
Shahid Afridi and Nadia Afridi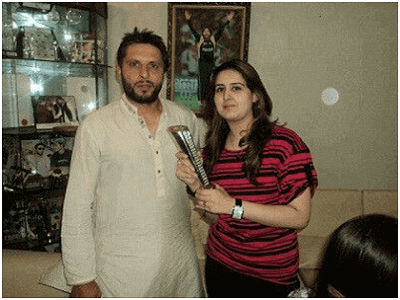 The whole world is well aware of who Shahid Khan Afridi is. Even those who don't watch or play cricket, have surely seen or heard about him.
More famously known as "Boom Boom" in the cricketing world. Shahid Afridi was a former cricketer and former captain of the Pakistan National cricket team.
He was a quite successful all-rounder. He has been a true star for decades now. Besides cricket, he is also known for his style and good looks.
He had a charming personality in and outside the field. Shahid Afridi is married to Nadia Afridi. She is a maternal cousin of Shahid Afridi. His father arranged the marriage. He and Nadia have five beautiful daughters together
Virender Sehwag and Aarti Ahlawat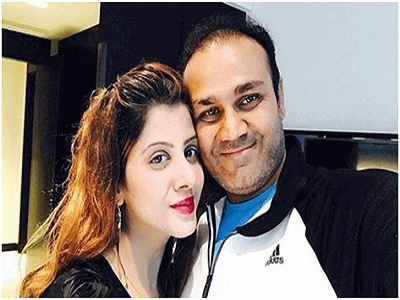 Virender Sehwag had an amazing career as a batsman in the Indian National Cricket Team. The former opener is known for his aggressive game and tons of records.
He is also famous for his tweets and comments on fellow cricketers. Despite being in the limelight for years and having a career that others can only dream of.
Most people are unaware of his personal life. Sehwag is married to Aarti Ahlawat. After dating for five years he married Aarti in 2004. At that time Aarti was just 21. Bus what most people don't know is that Sehwag and Aarti are relatives.
They are happily married and have two sons named, Aryavir and Vedant. In an interview, Aarti confirmed that theirs was a love marriage in their own family.
Saeed Anwar and Lubna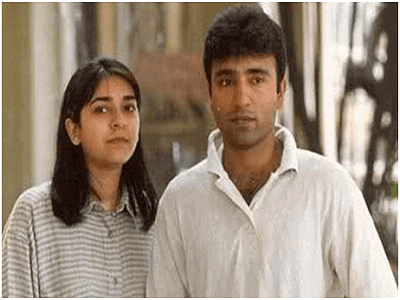 Continuing the streak, we have another cricketer who enjoyed quite a wonderful professional career.
Saeed Anwar was an opening batsman and an occasional slow left-arm orthodox bowler, for the Pakistan National Cricket Team. he is widely considered to be a master of the game, and one of the best ever produced from Pakistan.
Saeed Anwar also married one of his cousins Lubna in March 1996. Lubna is a psychiatric doctor by profession. She is the distant cousin of Saeed Anwar. After a prolonged illness, their daughter Bismah died in 2001.
Murali Vijay and Nikita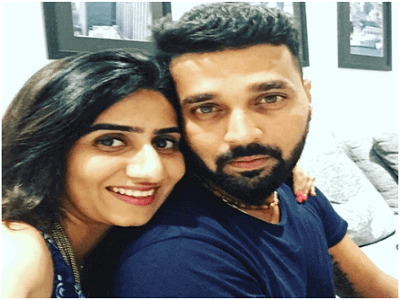 Another Indian cricketer lands on the list. Murali Vijay is a young and promising cricketer. Although less experienced as compared to other cricketers on this list.
He has proved time and again that he is a commendable cricketer. With amazing performances and records to his name, he is set on his way to stardom and success.
Despite being popular in media and league cricket most people are unaware of his personal life. The young cricketer is married to Nikita. They tied the knot in the year 2012.
They have been living together happily ever since. But the lesser-known fact is that Nikita Vijay was married to Dinesh Karthik before marrying Murali Vijay. Vijay is a young cricketer who made his debut in the Indian cricket team in 2004.
He is the vice-captain of Kolkata knight riders in the Indian Premier League. In fact, they both childhood lovebirds and had quite a romantic relationship ever since. After their separation, Nikita married another Indian cricketer Murali Vijay.
Upul Tharanga and Nilanka Tharanga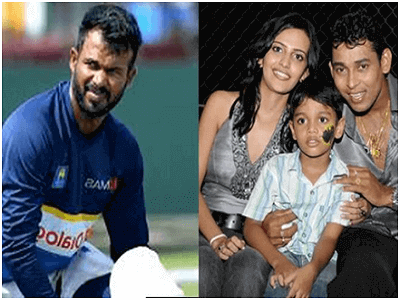 Upul Tharanga is a former Sri Lankan cricketer. He was a left-handed opening batsman. Former captain of the Srilankan National Cricket Team.
He had quite a career filled with ups and downs. He started big then stayed out for some time then again made a huge comeback and then again left the game.
Tharanga is married to Nilanka. She was married to another Sri Lankan cricketer before Tharanga. Nilanka was formerly married to the ever-famous Tillakaratne Dilshan.
A true superstar of the game. Dilshan was the former captain of the Sri Lankan National Team. He is the best-rated Sri Lankan player in run-chase in the history of ODI.
He is widely regarded as the most innovative ODI batsman the world has ever seen. According to reports, Upul Tharanga and Nilanka grew close, which caused rifts between Dilshan and Nilanka, leading to their divorce.
Abdullah Sadiq is a Digital Marketer enthusiast at Yazlo.ca having years of experience in the field of Internet Marketing. He is a Social Media geek, a complete foodie, and enjoys trying varied cuisine. A perfect day for him consists of reading his favorite novels with a hot cup of coffee