A home would never be complete without any windows. It helps to give your home natural light during the day and gives you proper ventilation to keep the air moving and flowing.
Whether you're planning to replace or install a new one in your home, you should properly prepare your home for a window installation. One small mistake might risk the stability of your property, which could lead to costly damages.
Aside from hiring a reputable window installation company Fairfax station or your local area offers, there are some preparations you must carry out to guarantee a successful installation project and ensure a stable home and long-lasting results. To help you out, below are some ways to prepare your home for window installation:
Clear Both Sides Of The Window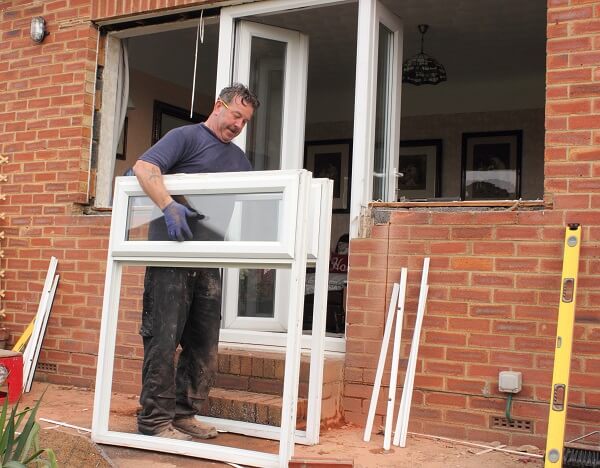 Replacing a window isn't a plug-and-play item that you can easily place on your walls, and expect everything will move smoothly.
It can be messy and time-consuming work, requiring plenty of movable space for your workers to move around with. With that, you need to clear both sides of the window to give your workers a clutter-free movement space while they work around your home. 
You can begin by removing anything on the inside of your room. This includes large furniture and other items which can affect their moving space. Ideally, you should give them enough space for at least two workers to move comfortably, as they need to provide maximum support to ensure the success of the window installation.
For the outside of your windows, you should clear everything up and leave a large empty space for them to work with. Whether they're working indoors or outdoors, giving plenty of room would help them to move freely and allow for an easier installation. You should remove any planter boxes, outdoor furniture, pots, or anything that could get in the way. 
Clear Up Path For Bringing Windows
Workers would have to go in and out of your house to gather every material they need to accomplish the job. To keep them moving flawlessly inside your property, you should provide a clear path they could work in.
Depending on how they'll install your windows, you should create a clear way for both indoors and outdoors, allowing them to carry your entire window easily. You can push some furniture to the side and ensure they can easily fit through the path. This is crucial, especially if you plan to add large windows to your property. 
Remove Window Treatments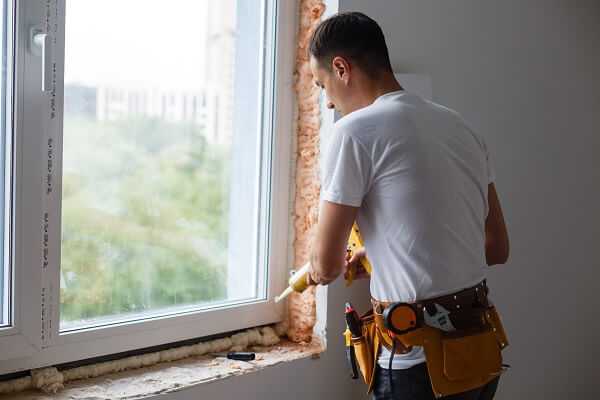 Since you're replacing your windows, it's only logical that you remove any window treatments and let the professionals proceed with removing your windows as they arrive at your property.
This'll help everyone save time and effort, as removing non-window items isn't a part of their role. Before they arrive, you should remove any window treatments, such as curtains, blinds, or shades hanging on your windows.
If you could also remove the curtain rod and its holder, it'll be easier for the installers to work around your property. You can ask them to put them back after installing your windows for an easier clean-up process.
Takeaway Wall Decorations
Even if the windows will not directly touch your wall decorations, removing every piece of them from your walls is still encouraged.
Since windows will go through your walls, vibrations during installation might force your wall decors to slip away, causing them to break. To avoid any inconvenience and hold the installers for any liabilities, you should remove any wall decorations, no matter how small they are.
If you have any hanging shelves, it'll be helpful to remove what's sitting on its surface and just let the shelf hang still. They'll advise you if they need to remove them, or they can continue working with it still intact. 
Cover Your Floors
Window installation can get messy. To avoid damaging your floors and allow for an easier clean-up, you should cover your floors during the entire project.
You can lay a dust sheet or tarp, and it should suffice to keep any dust away from your carpet floor and allow for easier vacuuming and clean-up session. Even if your floors are made from hardwood, you should still protect them to avoid getting scratched or scuffed in case of work inconveniences. 
Consider Removing Object Away From The Room
Since window installation can get messy and dusty, you can expect the entire room to be covered in dust. To protect your personal belongings, you might want to consider covering them with a dust sheet and pushing them to the other side of the room.
However, if you're not entirely comfortable with this scenario, you can always remove the object from the room and temporarily locate them in a different area.
If you're planning to replace more than one window in different parts of your home, renting a temporary storage space might be a good option. This way, you don't have to live in a crowded area and ensure your furniture's safety. 
Prepare Workstation
Your window installers would need to have a workstation as they still need to adjust the window according to your wall's specifications. They will need to use the saw, drill, and change your window.
To help them have a comfortable space to move around, you should prepare a workstation they can work in. You can either dedicate the inside of the room for this or let your lawn or garage be a space for easier clean-up. If you're using your driveway, prepare to pull out your car or park it inside the garage for an easier and quicker process. 
Takeaway
A window installation is a great home improvement project that can definitely add value to your home. However, there are plenty of things you need to do to prepare your home for window installation.
While some might take some time and effort, it guarantees a quicker installation process, allowing you to return to your regular life as quickly as possible. It's only going to take a few hours of your day, and let yourself enjoy a fresh new window that you'll surely enjoy looking at every day.