The Salesforce ecosystem is growing every day in the digital world, which means the competition is increasing.
It is a cloud computing SaaS (Service as a Software) organization that is an expert in Customer Relationship Management. A Salesforce development company allows businesses to use cloud technology to connect with potential customers easily.
This software has already gained too much attention in the market as it enables tracking the customer behaviour, which helps in knowing their interests.
What is a Salesforce Service Cloud?
It gives your customers a platform to deliver services in a smarter, personalized, and faster way. This cloud service creates a connected network between business and customers that manages interactions in the best form possible.  Some of the things that are handled by this service are:
Salesforce Marketing Cloud
Salesforce service cloud
Salesforce community cloud
Salesforce Analytics cloud
Salesforce commerce cloud
Salesforce Mobile Application Cloud
It is essential to handle Customer Relationship Management to build long-term relationships with potential customers and build new ones.
This helps the organization improve profit rates and gain more conversion rate, which is essential.
Important key features of having a service on a cloud platform:
Building a workspace with a customizable User Interface to provide better customer service by using analytics and productivity tools.
It provides services that are capable of handling multiple cases at once. These services are accessible through mobile devices and desktop.
The service is prepared on the knowledge base of the organization by accessing the right resources.
It supports functions that will be automated using Artificial Intelligence
Some Salesforce services provide omnichannel routing, leading to specific employees based on their availability and skill set.
It gives employees access to reporting and CRM data like backlog analysis, history, service performance, and productivity.
The service call can be handled using the Computer Technology Integration, which will work on calls from and to the customers.
The repetitive tasks can be easily automated to make it less time-consuming.
Track customer data like order history, recent interests, and assets.
What are the advantages of using Salesforce Services?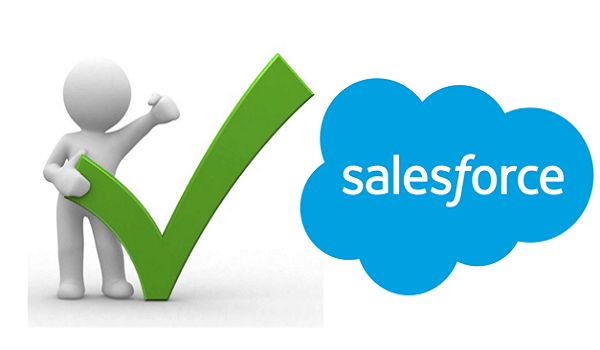 It is the fastest path between the idea to application. People are considering using Salesforce tools instead of building the infrastructure by themselves.
Earlier the traditional CRM software took more than a year for deployments, but Salesforce can complete in a few months or weeks.
It is easy to use, which means it requires less time and effort to control it.
Services are customized to meet the business requirements that provide customer satisfaction
Being a cloud service, it is easily accessible on the internet anytime and anywhere
Salesforce services are scalable with the growth of business in the industry
It is easy to integrate Salesforce with any third-party applications, which is difficult with other CRMs.
Salesforce is affordable when considered its variety of features and functions to support the small-scale and large-scale business.
Some of the top acquisitions of Salesforce in 2021 are:
Acumen: It is an official blog that is acquired because they want to spread their geographical reach, build a strong relationship, and get skilled salesforce professionals.
Buddy Media: It is social media marketing that helps organizations build connections and maintain a bond with them easily.
Quip: It is a document platform with a combination of spreadsheets, docs, and communication to ease the work by selecting a smarter method.
Krux: It helps agencies, marketers, and publishers to gain revenue by delivering smarter commerce, content, and marketing experience.
ClickSoftware: This is used to enhance the field service organizations' effectiveness, which deals with real-time data.
Slack: This is focused on making the work-life more productive, pleasant, and more straightforward. This helps in increasing the demand for virtual sales and services to build a positive culture for businesses.
Various services offered by the Salesforce Development Company are:
Consulting Services
Experts will analyze the business requirements and suggest the best strategy to integrate the latest trends in the business. Once they have understood your expectations, they will immediately start the process with professional salesforce developers' help to work on the project.
Migration Services
There are chances that business owners want to migrate their existing CRM software into Zoho or Oddo, which is a risky task where they fear data loss. The salesforce migration services make sure that this process is easy, quick, hassle-free, and seamless for the users.
Integration with third-party applications
This is a typical case where companies decide to give additional services to customers. Experts have the right knowledge to complete the integration process of Salesforce CRM with any third-party apps.
Mobile Application Development
This has become necessary as many customers are accessing the services through mobile devices. Take help from the experts to include unique functionalities and features that enhance user experience.
Wrapping it up!
Customers are expecting salesforce products to ease their interaction with the business. The sales cloud helps in generating leads and grab opportunities to increase sales for the organization. Talk to the best salesforce development company that will use their expertise and make the business's right decisions.