Are face masks capable of slowing down the rate of spread of the covid-19 virus?
Yes, of courses, a face mask and other preventive measures such as social distancing and frequent handwriting will lower the rate of reach of the virus. So, masks have turned to be a norm from the past few months rather than an anomaly. There have been a lot of innovations of new techs for the safety of people against the virus.
Also, researchers have proved that masks reduce the negative impacts caused due to air pollution. Continuous exposure to air pollutants can affect the hearts and lungs, and brain. Facemask is an effective way to limit exposure to contaminants and viruses.
The most striking lifestyle change is the mandatory use of face masks in public places such as restaurants, grocery shops, shopping malls, and many more.
Due to the efficiency of masks, they are readily available at cheap rates. But are all types of masks effective? No, there are specific masks such as surgical masks, N95 masks, electronics masks, and surgical masks capable of preventing the harms caused due to covid-19 Virus and air pollutants.
What is an electronics mask?
An electronic face mask has a replaceable filter that helps in supplying clean and fresh air inside. The electronic face mask mainly serves two purposes- prevent air pollution that kills millions of people worldwide, and the covid-19 virus that has already killed about a million within a year. So, Indian engineers have a breathable, affordable, and safe solution called electronics mask. It has an activated copper and carbon staple filter and air inlet technology that ensures improved oxygen level, increase in oxygen level, and comfortable breathing.
Features of electronics face mask
The facemasks are adjustable and are available in various sizes. 

The smart electronic masks have activated Copper and charcoal (ACCS) type of filter. 

The masks have UV-LED lights to kill and protect the wearer from harmful germs.

The efficiency rate of these masks ranges from 95.97 to 95.99%.

The mask comes with a fan whose speed can be varied. 

The electronics masks weigh about 40 gm and have dimensions to fit perfectly. 

A rechargeable Li-Po battery charges the masks via USB cables. The battery lasts about eight hours in high mode and 3 hours in low mode.

The unisex masks are available in several color options and come with a filter, mask, and USB cable.
The various types of electronics face masks available in the market are:
Air purifying and sanitizing mask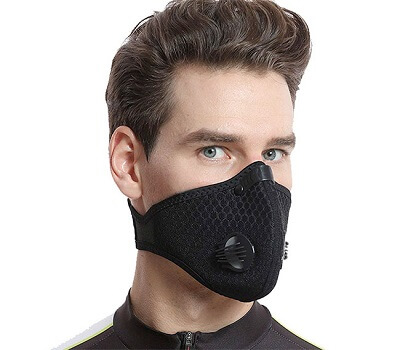 The air purifying and sanitizing masks have a wearable air filter and have UV-protected case for sanitization. The face masks have dual fans and a respiratory sensor for a clean air inlet with a varying speed fan for normal breathing. 
Biometric monitoring facemask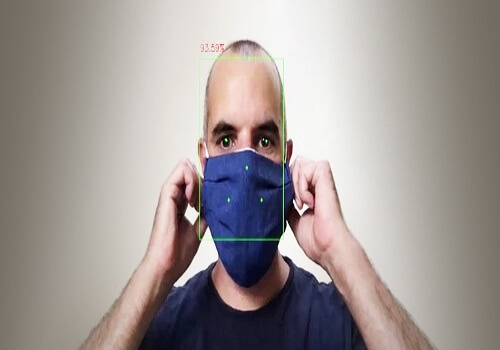 The 3D printed mask has sensors around the nose, earlobes, and mouth that monitor the body temperature, oxygen level, and heart rate.
Limitations and considerations 
Wearing a mask can lessen the risks of air pollution and virus, but some people find it uncomfortable and challenging to breathe, and they feel claustrophobic. Men with beards or unshaved facial hairs find it tight to fit around the face and mouth. 
Moreover, one spends maximum time indoors where he is affected by gases and fine particles. The face mask should be comfortable enough for the entire day's use. The electronics masks are difficult to wear and often need to be charged.
The right way to wear an electronics mask
Sanitize your hands before and after wearing your mask. 

Cover the entire nose and mouth with your mask. 

Tie it or use ear loops to make sure your mask is snug. 

Untie by lifting it off from the earlobes and do not touch the front of the mask.
Takeaway message
Wearing masks is essential in today's situation. One should make it a regular habit to protect themselves from viruses and pollutants. This simple step can also reduce the spread of the virus significantly.