Whether you are an experienced social media marketer or thinking to dive into social media marketing or a business owner looking for social media marketing for your business, first it is important to know the most important social media sites.
Social media help raise your brand reach, engage with a relevant audience and achieve social media targets.
Social media helps you to sell your products all over the world. If social media wouldn't exist we would still be sitting at our shops and selling when people come to us. With social media, the business gets closer to the customer.
It may seem like an easy task, but you need to make sure your product doesn't get lost in this boundless sea. With the entry of new social media sellers every day, it is essential to see how you can take advantage of social media to increase conversions and boost sales.
There are countless social sites with different niches, functions, and user bases. However, it is not necessary to appear on every social media platform. Here we have discussed 10 popular social media sites for selling and improving brand recognition.
Top 10 Social Media Sites to Consider for Your Brand in 2021:
Facebook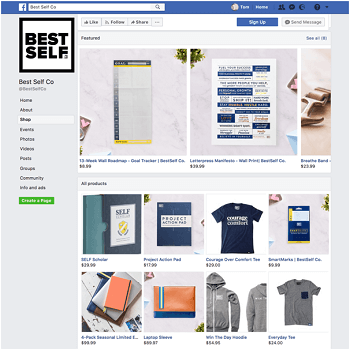 Facebook is a gigantic social media platform. It is a number one social media platform with 2.70 billion monthly active users. Facebook is an ever-growing platform, catering to a significant number of audiences. Online business owners can sell directly on Facebook and market their brand to divert prospects to the store.
Facebook marketplace is a great feature by the platform to connect buyers and sellers. Facebook groups are also the place for selling. The sellers can connect with the group of people, share pictures, interact with them and answer their queries.
Apart from this, post engaging content on your Facebook pages to attract customers and direct them to the store. Keep users updated about new products and offers of your online store.
Facebook Shop is another strong feature by Facebook, where the customers can buy without leaving the platform. Integrate Facebook Shop for Magento 2 and start selling on Facebook flawlessly.
There are lots of Magento development companies worldwide. Magento is an Open source eCommerce development stage driving all the Content Management Frameworks out there for eCommerce
Instagram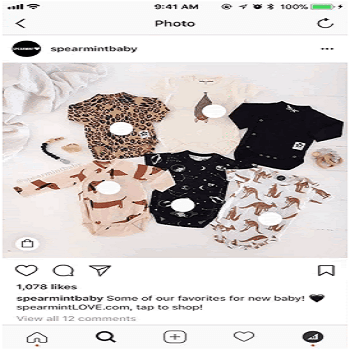 Instagram is the social media platform to attract users with alluring pictures. The platform possesses over 1 billion monthly active users of which 80% of people follow a business. This shows that the brands can get more leads, traffic, sales, and exposure to their business.
Instagram has various features to help you market your products and grab user's attention. Turn your Magento 2 store into Shoppable Instagram and allow customers to purchase without redirecting to the website. Use relevant design and content to market your products. You may also add grouped photos with Instagram. Using these features you can make customers aware of your offers and new product launch along with increasing sales.
Instagram TV and Reels also help to create engaging content for your brand feed. Create interactive video content like behind the scenes, unboxing video, and product videos. Conduct giveaways to acquire followers and let more people know about you.
YouTube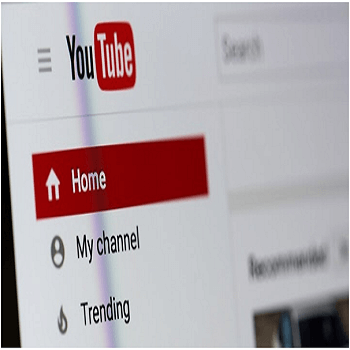 Youtube is a video-sharing platform with 2 billion users. You can make your brand's youtube channel and upload videos where users can view, like, comment, and share the video. Youtube is also the second most popular search engine platform after Google.
However, it cannot be used directly for selling, you can market your brand and direct customers to your site. You can post content like customer testimonials, how-tos, new products, and offers on Youtube to get a broader reach for your brand.
Youtube allows creating user-generated content and connects with customers. In addition to viewing videos on the platform, you can also embed those videos on your site for better visibility of your content. Visual content draws attention compared to text.
Pinterest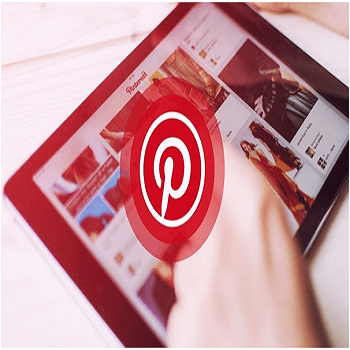 Pinterest is a social media spot where people land on to get inspired and explore new things. It has over 459 million monthly active users. Making your brand presence on Pinterest helps in the buying decisions of customers and keeps your brand on their minds.
You can promote your products on Pinterest by creating buyable pins. Also, make use of first-class visual content to market on Pinterest to a wider audience. You can create boards and save your pictures on a relevant board. To get the most out of the platform, you need to be consistent in posting, post creative pictures, and plan a strategy to gain followers.
The most popular content on Pinterest is recipes, how-tos, DIY, product usage videos. So if you are into any of the above kinda business the platform is the right fit for you.
LinkedIn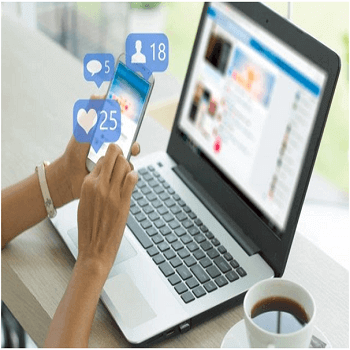 LinkedIn offers a great opportunity to connect with your customers. LinkedIn holds 250 million monthly active users. Nowadays, it is more than a job search and recruitment site. It has evolved into a professional site where experts connect, share content, and build a network.
The brand can also show the happenings and culture of the company to attract new talents from LinkedIn. You can also boost posts to get a greater reach for your posts. LinkedIn is widely used for B2B businesses. It offers content publishing tools and paid ads.
People do not go to LinkedIn for online shopping but to expand their network. Get more insights into their industry and what others are doing.
WhatsApp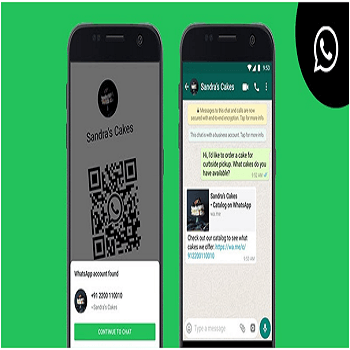 WhatsApp is a well-known messaging app with over 1.5 billion monthly active users. Earlier WhatsApp was only used to communicate with friends and family and share media. Today, WhatsApp has become an important platform for businesses as well.
WhatsApp has features to provide customer support, send order notifications to customers and create a business profile. For small businesses, WhatsApp Business is available and WhatsApp Business API is for large and medium scale businesses.
WhatsApp allows sharing product information and also automates messages to stay organized. The business owners can directly answer customer queries on WhatsApp. WhatsApp also offers brands to create catalogs for products and share with customers.
Twitter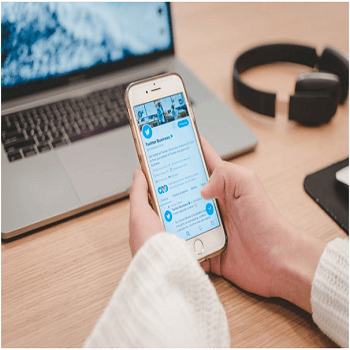 Twitter is a social media site, popularly known for real-time sharing that is happening at the moment. This is the unique feature of Twitter that differs it from other social media platforms. News, sports, politics, entertainment, and more are shared on Twitter.
Another great feature of Twitter is that it allows post content up to 280 characters. This avoids long and irrelevant content to be shared.
The business owners can broaden their reach with hashtags and tagging the key players of their industry.
Snapchat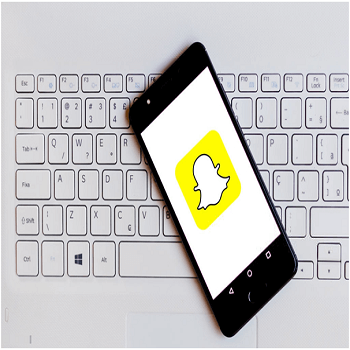 Snapchat allows users to send snaps in the form of photos or videos directly to another person or as a story. The snaps sent to another user can be viewed only once, while the story lasts for 24 hours.
Snapchat has 265 million daily active users. It is the most favorite app of the young generation. So if your business is focused on targeting young minds, Snapchat is the right place for you to get brand recognition.
Snapchat also offers the option for advertising where you can pay to get noticed by users on the Discovery section. By posting stories and paid to post you are sure to get the attention of customers with this fastest-growing social media site.
Medium
Medium is not a social media platform with great features. It is specially created to share long content like blog posts. It is free to share articles and read articles of others. However, some articles are available only for paid members.
You can share your website's content and blog posts to connect with a wider audience. It has 153 million monthly active users.
You can keep some articles behind the paywall and earn money when the user pays to read the blog posts. Some writers and publishers keep their blog posts open to get more exposure and drive traffic to their websites.
Quora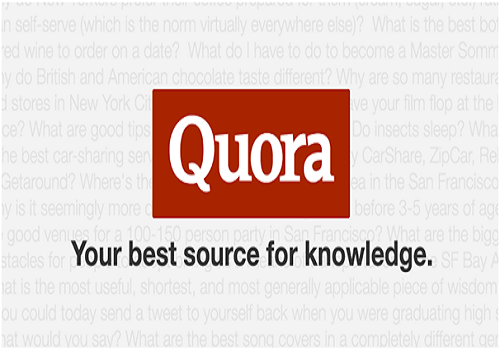 Quora is a platform where people can ask questions and give answers. It also helps in search engine ranking. People who do not use quora can also come across your answers by search results. To expose expertise in a specific area, businesses can use Quora.
Quora has 300 million monthly active users. Answering on Quora, helps users understand which area you are an expert in. It establishes authority and contributes to reaching the targeted audience.
Bottom Line
Before making a move to social media marketing it is essential to know which social media platforms your target audiences are. If you are planning to sell on social media, make sure you adapt all the features the platform offers that will help you to connect with customers. Rich content, proper information, and attractive design will take you far away in the E-commerce business.