If you're a gamer and try to troubleshoot ROBLOX Error Code 524, then read the whole article for the solution.
Before we move further, many people don't know about ROBLOX. So ROBLOX is an online game platform where you can create your game and invite people to play your game.
The whole world can connect with the ROBLOX platform and play games together.
What is ROBLOX Error Code 524?
There are a few reasons you must know to avoid ROBLOX Error Code and play the game smoothly:
If you're trying to enter a private game without any invitation, then this kind of message will be shown to your desktop. Private gamers won't allow public players to play.
On the ROBLOX platform, you can play games if you're 13 or above; otherwise, it will show the error and won't play the game.
The internet connection is poor, due to which error pops-up.
If the server is down or working slow, it also shows the error code on your pc.
Above all of these reasons are true but according to the experts, the ROBLOX Error Code mainly occurs because gamers keep the game private and allow only a few players to play it.
How to Fix ROBLOX Error Code?
There are mainly two steps to fix ROBLOX Error Code which are very effective, and most people get immediate results.
Let me explain to you in detail:
Get Invitations From Friends to Play:
If you're trying to join a private game and it shows the error, follow these steps to remove the ROBLOX error.
Just click on ROBLOX settings.
Select Privacy settings
Scroll down and search for the tab "Who can invite me to a VIP server" and click on it.
Now change it from "Friends" to "Everyone" and click OK to apply changes.
Now search for a username and send a request to the private gamers and wait for the "YES."
If any unknown player invites you from a private server for a game, then you can join it and enjoy it with other people.
You can also join the live Youtube games that will help you make some new friends to play games worldwide.
Reinstall ROBLOX
This method is 95% effective and resolves the issue. If you're not able to join the VIP server, try to reinstall ROBLOX on your PC and try again to join.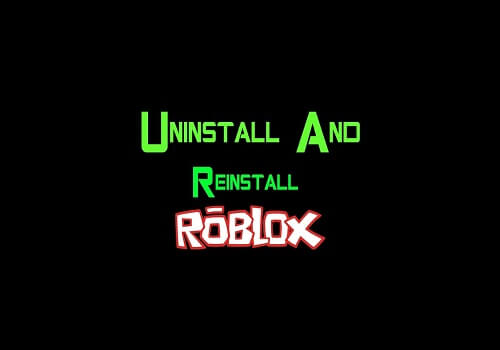 Go to Control Panel and search for Add or Remove Program to click on it.
Now scroll down the box and search for ROBLOX, and right-click on it to uninstall.
After finishing the process, open any browser and visit the ROBLOX website.
Now search for the game you're looking for and click on it to join.
It will show the box to download the ROBLOX app click on "Download" and install it again on your PC.
As you installed the ROBLOX again and tried to join the VIP server again and enjoy the game with all other players.
Start New Server on ROBLOX game
Sometimes Error code 524 is frustrating for the players, and they can't handle it. This method is also 75% effective, and many people recommend it.
If you tried the above steps and still face the same error, try to set up a new server on ROBLOX below steps.
Open ROBLOX player.
Go to the game section and select the five-game that you want to play.
Invite a minimum of five friends to join the game, or you can also invite any unknown player to play games.
As you join the game for playing, leave the game party simultaneously, and here your server is working.
It is a proven method, and many gamers already used it earlier.
Check to ensure that your account is at least 30 days old
The year 2020 is the one that will see the majority of Roblox servers do not permit new users. This is becoming quite frequent since new accounts are usually made by hackers who have been excluded from the previous ones.
When you sign up to the Roblox server it will automatically dismiss you off. It's because your account was not 30 days old. In this, you have a situation where your account isn't even 30 days old. It is likely that you will receive this error message "Not permitted to join the game. (Error Code 524)."
Verify if your account is Banned or It's Not
Everything else being equal it is important to know if your account has been banned or not. Also, if you're not able to connect to a particular server and the crashes only occur on that specific server.
This is plausible that you're blocked from a particular server. Roblox won't help to get you unbanned. However, you could try your luck by contacting the game's creator on the server and ask to be unbanned.
On the other side. If you're unable to connect to all servers or the error message 524 appears everywhere. Therefore, there is likely to be a chance that you could have been banned on Roblox. There are two options to do it.
First, create a new account, and then attempt to play. If it was successful it is obvious that you're banned from the main account. If it didn't take place, you must contact Roblox Support to inquire what the reason for your ban. The staff in the community is excellent, and I'm confident that you will not be banned.
Change Who can Invite you to VIP Servers
If you try to connect to the private server as guest. You may also encounter an error message 524. To resolve this, there's one method that has been proven to work throughout the years.
Change the settings for private server invitations. By default you can invite just "friends" who can invite You to connect to their servers. However, If you select everyone. This will surely resolve the issue. Here's how to complete this.
Start The Roblox Application or Website > Click on the Settings Icon.

Go to The Privacy Tab and click "Who can I invite to servers that are private." Select Everyone. 

If there's an option to invite VIP servers also.

 

Check to see if everyone has been selected for it as well.
Clean Browser Cookies, and Cache
If, by any chance, you play Roblox in the browser. You should definitely consider this approach.
It's not always the most reliable and it's for this reason. It is constantly experiencing glitches and issues. Additionally, I'll also advise that you only play Roblox using Google Chrome or Firefox. Other browsers are not recommended and can result in the error code 524.
Click on Google Chrome > Click on Settings, which is usually located on the right-hand side of the screen.

Scroll down until you reach Cookies and the Cache.

Select Clear Browsing Data and Clear Data when you select at any time.

Similar steps can be found in the Cookies Tab
Remove Ad Blocker
In case you're playing Roblox on a Browser. Check that your Ad Blocker is turned off. In certain situations, the Ad Blocker is able to view the Roblox application to be an Ad. Thus, it ceases the process and consequently.
Roblox removes you from the game notifying you that you're not allowed to play and then errors 524. I'd suggest deinstalling Ad Blocker. However, if you absolutely require it. You must participate in Roblox using Incognito Mode.
In the meantime, if you're not willing to input your details and do repeat everything. Simply disable AdBlocker on the Roblox page and only. Here is how you can do it.
Visit Roblox Game Website. Roblox Game Website > Allow it to load completely.

Click on the AdBlocker icon > Enable it on this particular page.

 

From now on you will notice that your AdBlocker will be automatically disengaged.

 

When you visit Roblox, you will be able to access the Roblox website.
Try logging in using a Different Platform
This technique is worth a try. It's probably quite simple too. All you need be able to do is install Roblox On Android or another platform. Then, log in and see whether you can play. If you're not you, it's probably due to the fact that you're banned.
Also, if you are banned, be banned, then you must participate in several games. In addition, make sure to log in or out of the account a few times. This will help get rid of glitches and could help to stop the issue at the top of the page.
If you're brand new to Roblox you should know that the game is accessible across a wide range of devices. If you are experiencing error code 524, it occurs on Xbox. You can try to play Roblox on a PC.
If you aren't able to do that, then you could enjoy Roblox using Android. For PC players I'd suggest you play Roblox on Chrome. This is the most effective way to play.
Contact Roblox Support
The most effective methods were described throughout this piece. So, if you're not able to play Roblox because of error code 524. Then I'd strongly suggest you contact Roblox Support and discuss the issue.
There could be a system-wide ban on your computer or you've got an IP ban that might be accidentally. Apart from that, there is also the possibility that Roblox servers are not available within your Country. We have provided all the information in this tutorial. You should make sure that you've tried each of the strategies above prior to contacting Roblox Customer Support.
Conclusion
All the above methods are proven and it fixes ROBLOX Error Code 524 in a few minutes. Just keep in mind that while creating an account on ROBLOX the age must be 13 or above because the admin will verify the documents with the actual account and if they find it illegitimate they will reject the application immediately.
Also, keep your kids far from such games who are underage and don't create fake accounts for them because it is completely illegal and may create some troubles.