If you're a gamer and try to troubleshoot ROBLOX Error Code 524, then read the whole article for the solution.
Before we move further, many people don't know about ROBLOX. So ROBLOX is an online game platform where you can create your game and invite people to play your game.
The whole world can connect with the ROBLOX platform and play games together.
What is ROBLOX Error Code 524?
There are a few reasons you must know to avoid ROBLOX Error Code and play the game smoothly:
If you're trying to enter a private game without any invitation, then this kind of message will be shown to your desktop. Private gamers won't allow public players to play.
On the ROBLOX platform, you can play games if you're 13 or above; otherwise, it will show the error and won't play the game.
The internet connection is poor, due to which error pops-up.
If the server is down or working slow, it also shows the error code on your pc.
Above all of these reasons are true but according to the experts, the ROBLOX Error Code mainly occurs because gamers keep the game private and allow only a few players to play it.
How to Fix ROBLOX Error Code?
There are mainly two steps to fix ROBLOX Error Code which are very effective, and most people get immediate results.
Let me explain to you in detail:
Get Invitations From Friends to Play:
If you're trying to join a private game and it shows the error, follow these steps to remove the ROBLOX error.
Just click on ROBLOX settings.
Select Privacy settings
Scroll down and search for the tab "Who can invite me to a VIP server" and click on it.
Now change it from "Friends" to "Everyone" and click OK to apply changes.
Now search for a username and send a request to the private gamers and wait for the "YES."
If any unknown player invites you from a private server for a game, then you can join it and enjoy it with other people.
You can also join the live Youtube games that will help you make some new friends to play games worldwide.
Reinstall ROBLOX:
This method is 95% effective and resolves the issue. If you're not able to join the VIP server, try to reinstall ROBLOX on your PC and try again to join.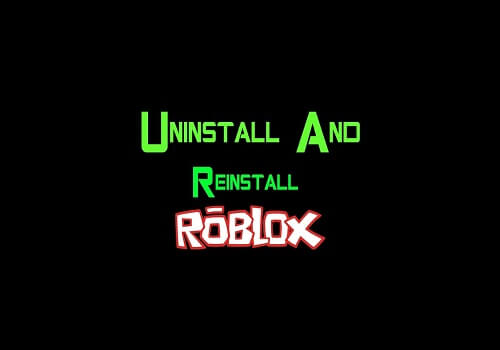 Go to Control Panel and search for Add or Remove Program to click on it.
Now scroll down the box and search for ROBLOX, and right-click on it to uninstall.
After finishing the process, open any browser and visit the ROBLOX website.
Now search for the game you're looking for and click on it to join.
It will show the box to download the ROBLOX app click on "Download" and install it again on your PC.
As you installed the ROBLOX again and tried to join the VIP server again and enjoy the game with all other players.
Start New Server on ROBLOX game:
Sometimes Error code 524 is frustrating for the players, and they can't handle it. This method is also 75% effective, and many people recommend it.
If you tried the above steps and still face the same error, try to set up a new server on ROBLOX below steps.
Open ROBLOX player.
Go to the game section and select the five-game that you want to play.
Invite a minimum of five friends to join the game, or you can also invite any unknown player to play games.
As you join the game for playing, leave the game party simultaneously, and here your server is working.
It is a proven method, and many gamers already used it earlier.
Conclusion:
All the above methods are proven and it fixes ROBLOX Error Code 524 in a few minutes. Just keep in mind that while creating an account on ROBLOX the age must be 13 or above because the admin will verify the documents with the actual account and if they find it illegitimate they will reject the application immediately.
Also, keep your kids far from such games who are underage and don't create fake accounts for them because it is completely illegal and may create some troubles.