We all crave convenience in whatever we do, especially when working, cooking, writing, and even while in the gym. It is why they recreate their home into a stunning workout zone with a classic gym design. They create a home gym for their workout activities.
Many have probably heard about having a home gym, but most people do not know how to create one. Some think all you have to do is get the needed equipment ready, while others seem to be more interested in the gym's appearance. Whatever your conviction about the home gym setup, there are several other ways you can make it better.
Here are simple tips that will help you create an excellent gym set up in the home and enjoy home workouts with stylish decor.
1. Choose the Perfect Location
Before you proceed with the setup of your gym; you have to choose the perfect location for it. Many homeowners choose any room in the home without giving it a deep thought. The room you choose for your gym should be a large one, if not the largest one in the home.
Having a small room for your gym will limit your activities and the number of equipment you can put there. Your gym also should be far from your resting place. You should not set up your gym in your bedroom as they both have highly contrasting functions.
2. Painting and Lighting
The gym is not a dance hall or a bedroom where you should have colorful paintings or lighting. Give your home a gym a bright painting and lighting. If the room you have to use has colorful lighting or painting, you should convert it to bright ones.
You can complement your painting and overall decor with amazing wall art. You will find various suitable options for your home gym at ElephantStock.
You can make use of white paints, cream paints, or any other bright painting. It is also applicable to lighting, but you should mostly use white lights. You can also allow adequate ventilation for brighter lighting.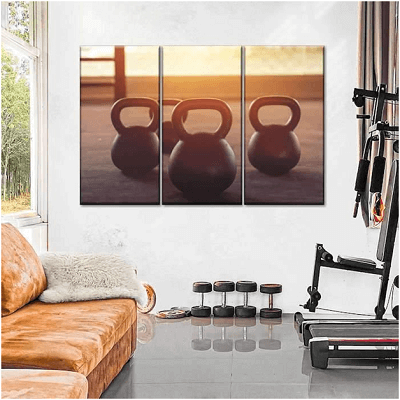 3. Set a Theme for the Home Gym Design
This tip is an essential tip most people fail to follow. The theme of your home gym setup determines how you want to work out, to what degree, and the equipment you will have. There are different themes, and you need to know the one you are going for.
You can set up your home gym for bodyweight training, weights training, yoga and mindfulness, cardio, and so on. It will help you focus on your goals during your workout activities and provide better results.
4. Get the Required Equipment
There is no gym if you do not have the needed equipment. You have to get the necessary equipment for your workout activities as there is no doubt you will need them. When choosing your equipment, you have to make sure they align with the theme you chose for your gym setup.
You don't need to get all the equipment as some might be too expensive and sophisticated to acquire. Only go for the basic ones, and obviously, the ones you need.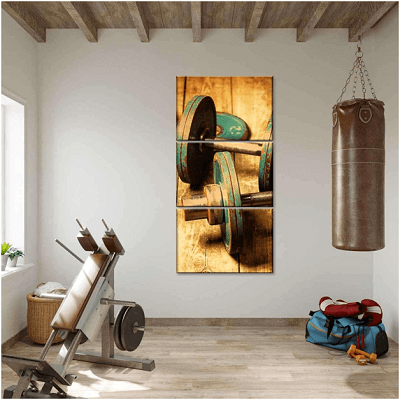 5. Add Accessories
Workout in the gym is always more interesting with some accessories in place. You can get a sound system to play songs that can keep you high-spirited during your workout. You can also use other accessories like a water dispenser in case you get thirsty. These accessories will boost your gym activities, so you shouldn't hesitate to get them.
Conclusion
Creating a gym in the house might require more than you think, but it's worth the pain. Make sure you choose the right location, give it a perfect décor, furnish it with the right equipment, and start your gym activities. You shouldn't leave out getting the right accessories; they are also essential.