Having healthy marketing strategies is extremely important as this helps brands and companies grow and attain industry dominance.
A marketing plan is not limited to making ads to attract customers. A real connection needs to be fostered to attract customers by customer experience strategy and make your content have real value.
If you want to gain an advantage and stay competitive, your proposed marketing strategy has been relevant to your targeted audience.
Step #1 – thorough research: how relevant is your content?
When researching, it's crucial to study your competitors and understand the market. The better you get what problems your customers have, the better chances you have to find a solution to their concerns.
Focus on content that prospects and customers want to read, rather than make assumptions and write things you believe people want to read about.
One of the worst mistakes in content marketing is talking about how excellent your service or product is, instead of filling a void and addressing a concern.
If you want your content to have any value, you should stop praising yourself, your company, or your product. In the beginning, it's essential to put the needs of your customers first to build trust.
Step #2 – Attention-grabbing headlines
Headlines either draw people's attention or scare them off. Out of 10 people, 8 will read the headline of an article or blog post, and only two will have the interest to read the content.
To make a headline useful, you have to give readers a reason to keep reading. In digital marketing, first impressions matter the most. A catchy headline makes readers curious to click, but it's equally important to make it SEO-friendly. The length of your headlines shouldn't be longer than 70 characters.
Step #3 – Assess the competition
Now that you know how to craft the best content for your website to assess the competition. Who are they, and what strategies do they use to attract customers? Furthermore, it's equally important to know which of your competitors' features are mostly preferred by their customers.
Focus on targeting the same features, but do it from a different perspective. You can always do things completely different and craft your angle. But, fundamentally, you understand both your audience (customers and prospects) as well as your competitors' main market scenario.
Step #4 – Assess yourself
In business, assessing yourself comes first. But if your main focus is to craft the best business plan, then assessing yourself comes second.
That's because you have to center on observing your customers and main competitors. This is when you need to settle on a budget, too.
How much time can you spare on a marketing campaign? In general, your tactic will help determine your position in the market. Settle on the best retention strategies, and be open to change your strategies as you understand yourself and your audience.
Step #5 – Settle on the best marketing plan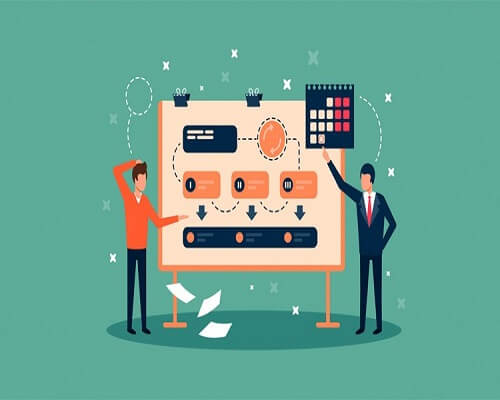 Now that you have all the data you need, it's time to move on to formulating a strategy. But it's not enough to have a tactic. For your campaign to have any value, your plan has to be scaled down. It might be best to consult with a marketing specialist. A skilled marketer will help you settle on both a short-term and long-term strategy. Choose marketing channels correctly, and keep in mind that an efficient marketing plan must be crafted with at least 4 months in advance.
Step #6 – Implementation
You're all set to implementing your marketing plan. But, make sure to have a contingency plan set in place. These are best used when your tactic doesn't seem to appeal to your targeted audience. Top-tier companies are well-aware that contingency plans are paramount. No matter how well-crafted you think your strategy is, it's always a good idea to have a backup plan.
Step #7 – Assess people's reaction on your campaign and marketing plan
Congratulations, you've now implemented a marketing plan successfully! From now on, the goal is to assess your customers' reaction to your plan. How satisfied are they with your tactics? As soon as you manage to gather feedback, use it to make improvements.
Step #8 –Think outside the box
For a marketing strategy to work seamlessly in the long term, it's crucial to keep your ideas diversified. Variety gathers different types of responses. In time, you'll be able to analyze the best ones to perfect your strategy and provide to customers and prospects just what they need to satisfy their needs.
Bottom line, for a marketing campaign to render the best results, it must be crafted with the customer's needs in mind. Simultaneously, writing quality content, doing SEO and web design, and assessing the numbers to understand your audience is equally important.